Distribution of Discovery and Eurosport pay-TV channels to DNA's customers is at risk of being discontinued on 1 January
DNA is preparing to discontinue the distribution of the Discovery and Eurosport pay-TV channels starting from 1 January 2018. This is due to the unreasonably high distribution fee increase demands that the television company Discovery has presented during the agreement negotiations, and the fact that the risk of discontinued distribution has already realised with several other operators in a similar situation.
Several operators in Finland, the other Nordic countries and Europe have had to face the risk of discontinuing the distribution of the Discovery channels or have had to temporarily interrupt the distribution, as they have not managed to reach an understanding on the distribution terms in time before the expiry of the agreement period.
If the distribution is discontinued, it applies to the SD and HD versions of the following channels: Animal Planet, Discovery Channel, Discovery HD Showcase, Discovery Science, Discovery World, Investigation Discovery, Eurosport 1 and Eurosport 2. If the distribution of these channels to DNA's customers has to be discontinued, the discontinuation will apply to both the cable network and the terrestrial network as well as the IPTV and mobile distribution.
"We are actively working on reaching an extension agreement with Discovery. Negotiations are ongoing, and we hope that they will lead to a resolution as soon as possible," says Pekka Väisänen, Senior Vice President of DNA's Consumer Business.
The current agreement between Discovery and DNA expires at the end of December, and it is impossible for an operator to distribute channels without an agreement. DNA's aim is to be able to continue providing its customers with diverse viewing opportunities without an effect on the consumer prices.
DNA provides information (in Finnish) on the progress of the situation at www.dna.fi/discovery.

Further information:
Pekka Väisänen, Senior Vice President, Consumer Business, DNA Plc, tel. +358 44 040 0168, pekka.vaisanen@dna.fi
DNA Corporate Communications, tel. +358 44 044 8000, communications@dna.fi
Tietoja julkaisijasta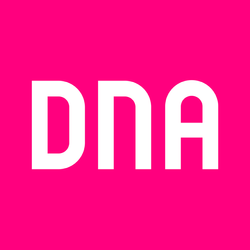 DNA Oyj
PL 10
01044 DNA
http://www.dna.fi
DNA Plc is a Finnish telecommunications group providing high-quality voice, data and TV services for communication, entertainment and working. DNA is Finland's largest cable operator and the leading pay TV provider in both cable and terrestrial networks. For DNA, the key area for growth in corporate business is the new way of working, independent of time and place, facilitated by smart terminal devices, diverse communications services and rapid connections. In 2016, DNA recorded net sales of EUR 859 million and an operating profit of EUR 91 million. DNA has more than 3.8 million subscriptions in its fixed and mobile communications networks. The Group also includes DNA Store, Finland's largest retail chain selling mobile phones. DNA shares are listed on Nasdaq Helsinki Ltd. For further information, visit www.dna.fi or follow us on Twitter @DNA_fi, @DNA_Business and @DNA_Palvelu and Facebook.