Diversification offered protection in market turmoil – solvency remained strong
The return on investments remained slightly negative, but diversification across different asset classes protected Varma's investments in the unstable equity markets. Solvency remained strong.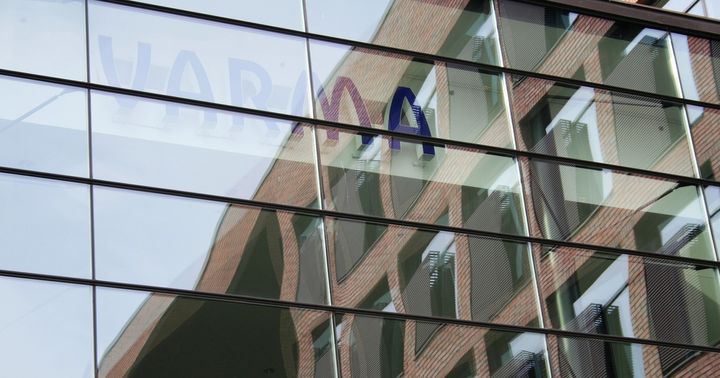 "In the first months of the year, market volatility increased, which slightly pushed down the return on Varma's investments. Diversification into alternative investments helped in the challenging investment environment," says Varma's President & CEO Risto Murto.
"New risks have emerged in the markets, such as the looming trade war between China and the US and the strong economic stimulus measures in the US," Murto adds.
In the challenging market environment, the return on Varma's investments was –0.4% (2.7%), and the value of investments stood at EUR 45.7 (44.4) billion at the end of March. Solvency capital was strong, at EUR 11.1 (11.5 on 1 Jan.) billion.
Equity markets startled first by rising interest rates, then by trade war
The long rise in the equity markets came to a halt in early February.
"The markets woke up from hibernation, and volatility returned. Fears of inflation caused interest rates to rise, and the equity markets reacted to this with a sharp correction, while concerns about a trade war kept the equity market on its toes in March," Varma's CIO Reima Rytsölä recounts.
Hedge funds offered protection and returns in somewhat directionless markets
In the first quarter, protection for investors was offered by alternative asset classes, such as hedge and private equity funds and real estate investments, which did not have the same reaction to market movements.
The hedge fund position was beneficial to Varma in terms of diversification in the challenging investment environment, and hedge investments also generated the highest returns, at 1.9% (1.6%). Real estate investments also performed well, at 1.2% (1.5%). The return on equity investments was –1.4% (4.3%) and on fixed income investments –0.3% (1.4%).
Despite the increased risks relating to the global economy, economic growth has remained positive, although at a slightly lower rate.

"The market is now in a muted phase, and the direction it takes remains to be seen. The equity market may well stay on the growth trajectory, but the end of the cycle is looming on the horizon," Rytsölä comments.
Success in client acquisition
At the end of March, 544,000 employees and self-employed persons (537,000 on 1 Jan.) were insured with Varma. The account transfer round in the first quarter was very successful, and EUR 17 million in premiums written transferred to Varma.
Varma paid out pensions in the amount of EUR 1.33 (1.26) billion to 342,000 (343,000 on 1 Jan.) people.
Next steps in trade war are decisive
In the first quarter, the first steps in the US-China trade war were taken, and retaliatory tariff increases are taking place. So far, Europe has managed to stay clear of this trade war.
"The situation is by no means risk-free for Finland or Europe," Murto says.
"The next steps are decisive. If the trade war escalates, it may have almost immediate impacts also on Finland. Especially companies' global investments would be quick to react, if trust in smooth exports and imports wavers. It is desirable also from Finland's perspective that free global trade remains unscathed," Murto adds.
Varma Mutual Pension Insurance Company is a responsible and solvent investor. The company is responsible for the statutory earnings-related pension cover of some 885,000 people in the private sector. Premiums written totalled EUR 4.9 billion in 2017 and pension payments stood at EUR 5.5 billion. The company's investment portfolio amounted to EUR 45.7 billion at the end of March 2018.
Further information:
Katri Viippola, SVP, HR, Communications and Corporate Social Responsibility, tel. +358 400 129 500
Katariina Sillander, Communications and CSR Manager, tel. +358 040 7099 836
Tietoja julkaisijasta

Varma
Salmisaarenranta 11
00180 Helsinki
010 2440
http://www.varma.fi
Varma on suomalaisen työn eläkevakuuttaja ja työkykyjohtamisen edelläkävijä. Tehtävämme on turvata eläkkeet nyt ja tulevaisuudessa. Varma on myös vastuullinen ja vakavarainen sijoittaja.