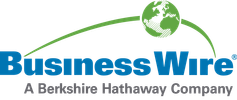 Diversified Nano Solutions Corp. and Screen Graphic Solutions Co., Ltd. Enter into a Strategic Relationship to Offer Revolutionary INKcrypt® DNA-Identity Ink and x-nano™ Special Effect Inkjet Inks for Screen Inkjet Platforms
Diversified Nano Solutions Corporation (DNSC) and Screen Graphic Solutions Co, Ltd. (Screen) announce a strategic cooperation to offer revolutionary INKcrypt® anti-counterfeit solutions and x-nano™ special effect digital inkjet inks for Screen inkjet platforms. At PRINT17, Screen will demonstrate DNSC inkjet solutions (MICR and invisible UV fluorescent inks) with Truepress Jet520NX at booth 2613, September 10-14, 2017, in Chicago.
DNSC specializes in developing and manufacturing security ink, high-performance black & color ink, MICR ink, special effect inks, and associated fluids for digital printing platforms, which complements Screen's focus on developing, manufacturing and marketing best-in-class Inkjet presses to clients worldwide.
"Our strategic cooperation with DNSC will allow Screen accelerated expansion and penetration of existing and new market opportunities for its portfolio of high performance digital inkjet platforms in particular related to graphics, security, finance (MICR), transpromo, and a fast growing demand in anti-counterfeit solutions," said Seiichi Nakao, Global Business Director of Continuous HSI printers. "Screen's family of Truepress Jet520 HD, ZZ, EX and NX, high speed, mono and high resolution full color inkjet presses are ideally positioned to support any market demand most competitively. In addition to conventional ink variations, we will be able to strongly promote the expansion of applications of inkjet presses."
Bruce Carnes, Director of Business Development, added, "We are pleased with our opportunity to collaborate with Screen, a leading inkjet system manufacturer and famous brand in the industry, to jointly bring new inkjet output possibilities to users worldwide."
Ideally suited for Screen inkjet platforms and a patent-pending industry innovation is DNSC's revolutionary INKcrypt® technology, which integrates with inkjet and other fluid dispensing platforms. Users are now able to distinguish documents and/or products based on unique ink-identity, which can be authenticated on the spot using www.inkcryptink.com and smart devices. INKcrypt® provides item tracing, complete supply chain transparency, and elimination of fraud and counterfeiting. The INKcrypt® technology is based on unique DNA-identity markers, customized for each user, which can be added without changing the ink's or fluid's physical properties. INKcrypt® protects consumers and businesses from fraud, complete theft of product value, and health risks associated with counterfeiting, while brand owners prevent loss and strengthen customer confidence and loyalty.
Screen's inkjet systems will be fully INKcrypt® compliant and support DNSC's x-nano™ ink portfolio, including:
MICR ink (K-Ink Series), invisible UV fluorescent color, infrared-absorbing (I-Ink Series), and special inks. DNSC inks, customized for Screen systems, will be available through Screen's sales channels worldwide. Screen and DNSC jointly are ideally positioned to help users create differentiated, high-value output through personalization using x-nano™ special effect inks such as magnetic (MICR), invisible fluorescent and security inks for digital inkjet platforms.
About Screen
SCREEN Graphic Solutions Co., Ltd. (SCREEN GA) is a core group company of SCREEN Holdings Co., Ltd. (formerly Dainippon Screen Mfg. Co., Ltd.) and is also one of the world's leading manufacturers of graphic arts equipment. SCREEN GA has utilized the image processing and inkjet technologies developed by the SCREEN Group over many decades to create the Truepress Jet series of inkjet POD presses, which includes roll-fed, UV label, large size and sheet-fed systems. The comprehensive lineup also features market-leading products such as EQUIOS universal workflow and the PlateRite series of CtP devices.
About DNSC
Diversified Nano Solutions Corporation (DNSC), based in San Diego, California, specializes in developing and manufacturing nano materials and fluids used in high-performance functional inks for digital printing, unique customer applications, research and surface treatments. DNSC has developed an extensive product line of inks known as x-nano™, providing a range of solutions that utilize nanoparticles in long-term stable suspension, including MICR inks (Magnetic Ink Character Recognition), invisible color (RGB) fluorescent inks (UV [250-365nm] / IR [780-1050nm]), special pigmented/hybrid inks, and special pigmented/hybrid inks for food grade and non-food applications. These digital inks address drop-on-demand inkjet applications based on thermal and piezo print heads using aqueous, oil, energy curable (UV/LED) and eco-solvent-based inks. The company maintains high volume manufacturing facilities in Europe and the USA. DNSC's inks are suitable for systems and platforms offered by various inkjet printer vendors and inkjet head manufacturers.
DNSC will be presenting INKcrypt® inks and its line of black & color, magnetic, invisible, special effect, and security inks for the world's leading inkjet print systems in the desktop, commercial and industrial inkjet space.
Visit booth 854 and discover DNSC digital INKS unlimited!
View source version on businesswire.com: http://www.businesswire.com/news/home/20170907005596/en/
Contact information
Diversified Nano Solutions Corporation
Linda Meyers
US Headquarters: +1.858.924.1005
EMEA: +41.41 874 08 50
info@diversifiednano.com
www.diversifiednano.com
Tietoja julkaisijasta
Business Wire
http://www.businesswire.com
For more than 50 years, Business Wire has been the global leader in press release distribution and regulatory disclosure.