DNA 5G network's population coverage exceeds 2 million people, now in 86 towns and cities – with the latest additions Mäntsälä and Jokioinen
DNA's 5G network now covers more than two million people in Finland in 86 different towns. The network is constantly being expanded and dozens of base stations are opened every week across Finland. Also, the construction of the Finnish Shared 5G Network in the Varkaus area will start this week.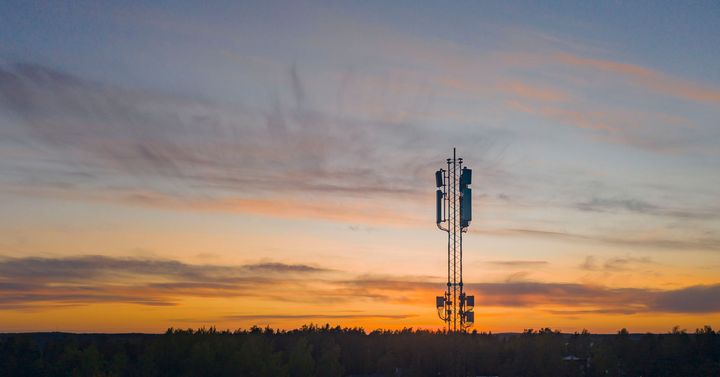 "DNA began selling the Koti 5G service in December 2019, and our 5G network reached population coverage of one million people last September. The pace of construction has been rapid and even accelerated since last autumn. This is excellent news to all of our customers, because we are also making improvements to our 4G network while constructing the 5G network. In DNA's view, 4G will be used alongside 5G and it will remain the primary mobile network technology as well as the network most used by customers for a long time still", says Jarkko Laari, Director, Radio Networks, DNA.
DNA's 5G network is currently being expanded and improved particularly in Helsinki, Espoo, Vantaa and Lahti. As the year progresses, the expansion of 5G network coverage will also focus on Hämeenlinna, Jyväskylä, Kauniainen, Pori, Rauma, Seinäjoki, Sipoo and Vaasa. 5G base stations are constantly also built in new towns as DNA monitors the capacity in its 4G network and constructs the 5G network based on the obtained data. This means that base stations are renewed so they have the capacity for 5G in the towns where the need for additional capacity is the greatest. The most recent towns to be added to the DNA 5G network are Jokioinen and Mäntsälä.
DNA's 5G services are currently available in the following 86 towns: Alajärvi, Espoo, Eura, Eurajoki, Forssa, Haapavesi, Hanko, Harjavalta, Hattula, Hausjärvi, Heinola, Helsinki, Hollola, Hyvinkää, Hämeenlinna, Ii, Ilmajoki, Isokyrö, Jokioinen, Jyväskylä, Jämsä, Järvenpää, Kaarina, Kangasala, Kauhava, Kauniainen, Kerava, Kokkola, Kouvola, Kuopio, Kurikka, Kärkölä, Lahti, Laihia, Lapua, Laukaa, Lempäälä, Lieto, Liminka, Loimaa, Masku, Muhos, Mäntsälä, Naantali, Nakkila, Nivala, Nokia, Nurmijärvi, Orimattila, Orivesi, Oulu, Padasjoki, Paimio, Parainen, Pietarsaari, Pirkkala, Pori, Porvoo, Pyhäjoki, Pälkäne, Pöytyä, Raahe, Raisio, Rauma, Riihimäki, Rusko, Salo, Sastamala, Seinäjoki, Siilinjärvi, Sipoo, Siuntio, Somero, Suonenjoki, Sysmä, Säkylä, Tampere, Teuva, Turku, Tuusula, Ulvila, Vaasa, Valkeakoski, Vantaa, Ylivieska and Ylöjärvi.
In some towns, the coverage of the 5G network is already quite extensive in the central and urban areas, while in other towns, the network is still focused to smaller areas. You can check the situation in your area of residence easily from DNA's 5G coverage map which is available at www.dna.fi/5G. There is a delay in updating the coverage map, so the newest base stations might not be visible yet.
Finnish Shared Network Ltd, a company jointly owned by DNA Plc and Telia Finland Oyj, is building the 5G network in northern and eastern Finland. The three-year construction project started on Thursday, 25 March in the Varkaus region, where 5G base stations will be built in the areas of Varkaus, Joroinen, Leppävirta and Pieksämäki. The base station improvements of these areas are due to be completed on 23 April 2021. The construction of the shared network will further accelerate the growth of the coverage area of DNA's 5G services.
Further information for the media:
Jarkko Laari, Director, Radio Networks, DNA Plc, tel. +358 (0)44 044 4949, jarkko.laari@dna.fi
DNA Corporate Communications, tel. +358 (0)44 044 8000, communications@dna.fi
DNA's 5G coverage map: https://www.dna.fi/5G
About DNA Oyj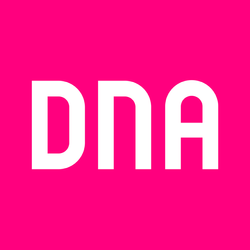 DNA Oyj
PL 10
01044 DNA
http://www.dna.fi
DNA is one of the leading telecommunications companies in Finland. We want to make our customers' daily lives less complicated. We offer connections, services and devices for homes and workplaces, contributing to the digitalisation of society. DNA's customers are continuously among the world mobile data usage leaders. DNA has about 3.6 million subscriptions in its fixed and mobile communications networks. The company has been awarded numerous times as an excellent employer and family-friendly workplace. In 2020, our total revenue was EUR 934 million and we employ about 1,600 people around Finland. DNA is a part of Telenor Group, a leading telecommunications company across the Nordics. More information: www.dna.fi, Twitter @DNA_fi, Facebook @DNA.fi and LinkedIn @DNA-Oyj.