DNA asked Finns about their favourite streaming services – two clearly stand out
According to DNA's recent survey, Netflix is by far the most used pay-for streaming service in Finland. The Finnish Broadcasting Company's Yle Areena has a solid position among free streaming services, and it beats even YouTube in popularity. Finns clearly enjoy streaming services: one in five subscribes to at least three pay-for services in addition to the free ones.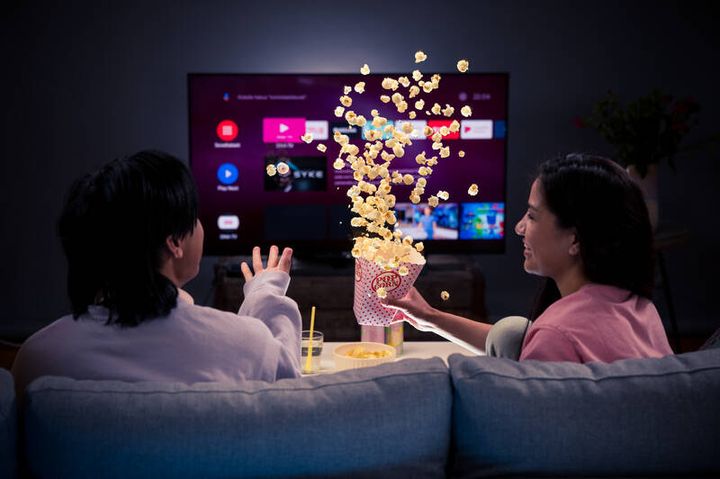 According to the survey, 61 per cent of Finns use video streaming services at least as often as they watch regular TV. Around half (51%) consider it important to have a wide range of viewing content available in the home.
The most popular choice is Netflix. Well over half (64%) of the respondents had used Netflix in the last 12 months, and just under half (45%) said that they currently have an active account. The service is even more popular among the under 35s: 60 per cent had an active account and around four in five (83%) had used Netflix in the last 12 months.
The second and third most popular pay-for streaming services – C More and Ruutu+ – are far behind Netflix. Both had been used by 39 per cent of Finns. At the time of the survey, 22 per cent of the respondents had an active C More account and 19 per cent had an active Ruutu+ account. HBO Nordic had racked up the most trial subscriptions.
"Netflix has become established as an 'essential service' in Finnish homes, and many of our customers incorporate it into their broadband package. According to the survey, subscribing to other services and switching from one to another is especially common when a new series starts or a new sports season begins: 37 per cent of the respondents said that they switch services at least once every three months", explains Mikko Saarentaus, DNA's Vice President, Entertainment Business.
Of the free services, Yle Areena is easily the most popular. Almost 94 per cent of all respondents and nearly every respondent aged between 65 and 75 years (99%) had watched it in the last 12 months. Yle Areena's closest rival was YouTube, which had been used by 90 percent of Finns under the age of 75 during the year.
Clear differences between age groups
When asked about their favourite streaming service, 68 per cent of all Finns chose Netflix first. Netflix is especially popular with 25–35-year-olds, of whom 80 per cent picked it as their favourite.
Yle Areena, which was the second most popular service on the whole, was the top choice for older people: 66 per cent of respondents aged between 65 and 75 years rated Yle Areena the best streaming service. Of all respondents, exactly half considered Yle Areena the best. Among the youngest age group (18–24-year-olds), the most popular service was YouTube.
"What people look for the most when it comes to streaming services are a wide range of content, an affordable price and good picture and sound quality. Having to set up accounts, paying for services unnecessarily and hunting for specific content between different services are the biggest annoyances. To put it simply, people want a service that is good, easy to use and cheap", Saarentaus says.
"DNA's TV Hubi service is designed to satisfy these wishes by providing a wide range of content, user-friendliness and simple billing that shows customers all their active accounts in one bill", he adds.
The data collection for the survey was carried out as an online survey in the M3 Panel maintained by Bilendi Oy on 9–13 April 2021. The target group was Finns aged 18 to 75, and quotas were set for the survey sample to be nationally representative by gender, age and place of residence. A total of 1,000 survey interviews were conducted.
Further information for the media:
Mikko Saarentaus, Vice President, Entertainment Business, tel. +358 44 549 0374, mikko.saarentaus@dna.fi
DNA Corporate Communications, tel. +358 44 044 8000, communications@dna.fi
DNA TV Hubi is an Android-based open ecosystem that enables customers to watch TV and use online applications, play games and listen to music via one easy-to-use service. The service can be used to watch both traditional TV and pay-per-view streaming services. The device is 4K compatible and enables downloading applications such as games and music services. It can also be used to rent movies and to record content from free channels.