DNA builds a 5G network to SuomiAreena, Pori
DNA will showcase its Smart Home at the SuomiAreena event in Pori between 16-20 July. The Smart Home will be open on all event days, and visitors can see and try out smart services coming into homes in the next few years. Along with the services, DNA will demonstrate 5G network brought by DNA and Ericsson on the site for the duration of the SuomiAreena event.
The 5G network installed in the Smart Home is a home telecommunications connection that provides speeds of up to over 1 Gbps. Thanks to 5G, mobile communication network users can now be guaranteed a certain connection speed. Before the 5G era, guaranteed speeds have been possible only for fixed-network connections.
"The 5G connection on display at our Smart Home will solve the connectivity issues faced by many homes and low-density residential areas. It enables services that require a high, stable Internet speed in many of the properties where an optic fiber connection is unavailable or would be prohibitively expensive for the customer," explains Pekka Väisänen, Senior Vice President, Consumer Business at DNA.  
The use of mobile data has seen enormous growth in recent years. Just in the past two years, the quantity of data transferred in DNA's mobile communication network has increased by 120%, and the trend is expected to continue with the expansion of 5G.
"We expect that the use of mobile data will multiply eight-fold within the next five years. According to our latest predictions, the number of 5G subscriptions, set for commercial launch next year, will surpass 1 billion by the end of 2023. In addition to providing fast connections for consumers, 5G is expected to be used in the health care, manufacturing and automotive industries and in the distribution of water, electricity and heating," says Olli Sirkka, Head of Ericsson Finland.
In Finland, the first 5G services will be carried out on the 3.5 GHz frequency, which enables top speeds of around 2 Gbps. The connection at the Smart Home uses the technology of the next phase of 5G, millimetre wave frequency radio technology, which is expected to enter into wider use in the early 2020s and further increase the data transfer capacity of 5G networks. The showcase at SuomiAreena will use Ericsson's mmWave 28GHz 5G Test Bed solution.
DNA will begin to offer 5G services similar to those showcased at the Smart Home commercially next year, after securing the needed licences and the availability of mobile devices.
Event for the media in the DNA Smart Home on Monday, 16 July at 11:00.
The DNA Smart Home in the SuomiAreena Kansalaistori will open for representatives of the media on Monday, 16 July at 11:00, after the SuomiAreena opening ceremony. We invite you to hear about DNA's vision for new services made possible by 5G technology and explore the exciting home services on display at the presentation.
Registrations: DNA Corporate Communications: tel. +358 (0)44 044 8000, communications@dna.fi, register by Friday, 13 July at 16:00.
Time and place: Monday, 16 July at 11:00-12:00, DNA Smart Home next to the MTV main stage, Kansalaistori, Pori
Programme for the media event
11:00 Jukka Leinonen, CEO of DNA: How 5G will transform Finnish homes
11:15 Olli Sirkka, President, Ericsson Finland: Development of 5G in Finland and internationally
11:30 Pekka Väisänen, DNA: Welcome to the Smart Home (presentation of the house)
=> Open house with the possibility to try out devices and talk with experts
Further information for the media:               
Pekka Väisänen, Senior Vice President, Consumer Business, DNA Plc, tel. +358 44 040 0168, pekka.vaisanen@dna.fi  
DNA Corporate Communications, +358 44 044 8000, communications@dna.fi
Press release on 25 May 2018: 5G network tested by DNA and Ericsson in Kirkkonummi
Tietoja julkaisijasta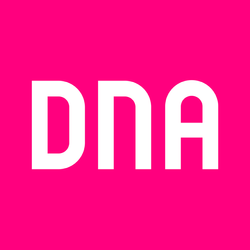 DNA Oyj
PL 10
01044 DNA
http://www.dna.fi
DNA Plc is a Finnish telecommunications group providing high-quality voice, data and TV services for communication, entertainment and working. DNA is Finland's largest cable operator and the leading pay TV provider in both cable and terrestrial networks. For DNA, the key area for growth in corporate business is the new way of working, independent of time and place, facilitated by smart terminal devices, diverse communications services and rapid connections. In 2017, DNA recorded net sales of EUR 886 million and an operating profit of EUR 124 million. DNA has more than 3.9 million subscriptions in its fixed and mobile communications networks. The Group also includes DNA Store, Finland's largest retail chain selling mobile phones. DNA shares are listed on Nasdaq Helsinki Ltd. For further information, visit www.dna.fi or follow us on Twitter @DNA_fi and Facebook.
Tilaa tiedotteet sähköpostiisi
Haluatko tietää asioista ensimmäisten joukossa? Kun tilaat mediatiedotteemme, saat ne sähköpostiisi välittömästi julkaisuhetkellä. Tilauksen voit halutessasi perua milloin tahansa.
Lue lisää julkaisijalta DNA Oyj
Uutishuoneessa voit lukea tiedotteitamme ja muuta julkaisemaamme materiaalia. Löydät sieltä niin yhteyshenkilöidemme tiedot kuin vapaasti julkaistavissa olevia kuvia ja videoita. Uutishuoneessa voit nähdä myös sosiaalisen median sisältöjä. Kaikki STT Infossa julkaistu materiaali on vapaasti median käytettävissä.
Tutustu uutishuoneeseemme