DNA is Finland's most family-friendly listed company
DNA was the first publicly listed company – and the first large company in Finland – to be recognised as a Family Friendly Workplace by the Family Federation of Finland. The development of family friendly practices has long been important to DNA, because such practices have a clear connection to employee satisfaction and wellbeing. The company has a long list of family friendly actions. There is the flexible work concept, remote working and grandparental leave.
DNA Plc was granted recognition as a Family Friendly Workplace by the Family Federation of Finland on 15 March 2018. DNA has been involved in the Family Friendly Workplace programme since it was launched in 2016. Project Manager Lassi Köppä of the Family Federation of Finland states that DNA is clearly a pioneer among big companies in terms of family friendliness.
"DNA is a fine example of how well flexible working hours and remote work can be introduced in different types of jobs. It has also demonstrated unique courage and the ability to think out of the box with respect to reconciling work and family life," says Köppä.
Family friendliness consists of coordinating and managing family and working life
DNA aims to be a great workplace that takes good care of its personnel. Its employees can serve customers in the best and most customer-driven manner possible, if they are thriving themselves. In 2012, this led DNA to begin developing new working practices and a working culture in which employees have the freedom to work regardless of time and place. From the very beginning, it was recognised that trust is an integral element of flexible working practices.
"Lack of trust is a big problem in workplaces. For example, the efficiency of remote working is questioned and people wonder whether employees handle their own business during the working day. Should we turn this around by thinking that employees are free to handle their own affairs if this doesn't cause problems in their work? Everyone certainly appreciates flexibility in their work and, when given such flexibility, are ready to flex themselves when necessary," says Marko Rissanen, Senior Vice President, Human Resources at DNA.
Under the Family Friendly Workplace programme, DNA developed its family-friendly models, seeking to identify good practices already in use. Employees in customer service work were selected as the target group for the initial phase of the programme, since their work has traditionally been very tied to time and place.
"Remote working has now been introduced in both Consumer and Corporate Customer Services. Corporate Customer Services have also introduced flexible working hours. The personnel of the function in question developed a model on how to implement flexible working time. Nowadays, this means that half of customer service has flexible working hours every second week, and the other half during the other week," Rissanen continues. 
"The idea behind the Family Federation's project is that everyone has a family. Family is relevant to us all, because we all have close relationships. At DNA, the idea of family covers people with whom we are in close relationships."
Marko Rissanen, Senior Vice President, Human Resources
The keys to success in implementing DNA's Family Friendly Workplace:
The building of a long-term working culture: freedom - responsibility - trust
The management culture: Careful consideration of the individual needs and life situations of employees – when the employer is flexible, the employees will also be willing to flex
Results of the family friendly workplace survey
Being recognised as a Family Friendly Workplace by the Family Federation of Finland required the fulfilment of three criteria. The key criterion was the results of the family friendly employee survey. The surveys were conducted in DNA at the very beginning of the project and again at the start of 2018. The second criterion was the company's development plan, its quality and implementation. The third criterion was the results of surveys carried out in various offices by the Family Federation of Finland, which examined how family friendliness is realised in practice.
In the Family Friendly Workplace survey, DNA's employees considered the main benefits offered by the employer in terms of balancing family and working life (the % symbol in parenthesis indicates how many people considered the issue important):
Genuine method of working (89%). DNA's Genuine method of working is based on trust and flexibility. Employees with mobile workstations decide independently on where they work, without separately agreeing this with their supervisor.
Flexible working time (83%)
Unpaid leave (64%)
In addition, 85% of DNA personnel felt that work and life are currently in balance. 88% of the respondents thought that it is easy to discuss working-hour-related or other wishes with supervisors.
Further information for the media:
Marko Rissanen, Senior Vice President, Human Resources, tel. +358 (0)44 2203 230, marko.rissanen@dna.fi
DNA Corporate Communications, tel. +358 (0)44 044 8000, communications@dna.fi
Since 2016, DNA has been involved in the Family Friendly Workplace Programme of the Family Federation of Finland, in which the focus is on the company's key assets, its employees. As part of this project, and as the first company in Finland to do so, DNA has introduced paid grandparent leave. Grandma or grandpa leave should be used to spend time with your family within a year of a grandchild's birth.
Whether they concern family members or not, situations occur in life where your nearest and dearest fall sick and need help. At such times, it is a relief when work is not too bound to time or place. DNA has expanded its remote work opportunities for staff in Consumer and Corporate Customer Services, and has introduced flexible working in its Corporate Customer Services.
Tietoja julkaisijasta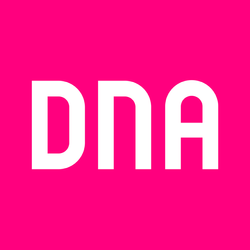 DNA Oyj
PL 10
01044 DNA
http://www.dna.fi
DNA Plc is a Finnish telecommunications group providing high-quality voice, data and TV services for communication, entertainment and working. DNA is Finland's largest cable operator and the leading pay TV provider in both cable and terrestrial networks. For DNA, the key area for growth in corporate business is the new way of working, independent of time and place, facilitated by smart terminal devices, diverse communications services and rapid connections. In 2017, DNA recorded net sales of EUR 886 million and an operating profit of EUR 124 million. DNA has more than 3.9 million subscriptions in its fixed and mobile communications networks. The Group also includes DNA Store, Finland's largest retail chain selling mobile phones. DNA shares are listed on Nasdaq Helsinki Ltd. For further information, visit www.dna.fi or follow us on Twitter @DNA_fi and Facebook.