DNA is now market number two in mobile subscriptions
Telecommunications operator DNA has risen to the second position in the mobile subscription market. DNA has bypassed Telia in the number of subscriptions while Elisa holds the number one position. Behind DNA's persistently built success lies excellent customer experience both in its high-quality networks and uncomplicated interaction experienced at all stages of a customer journey.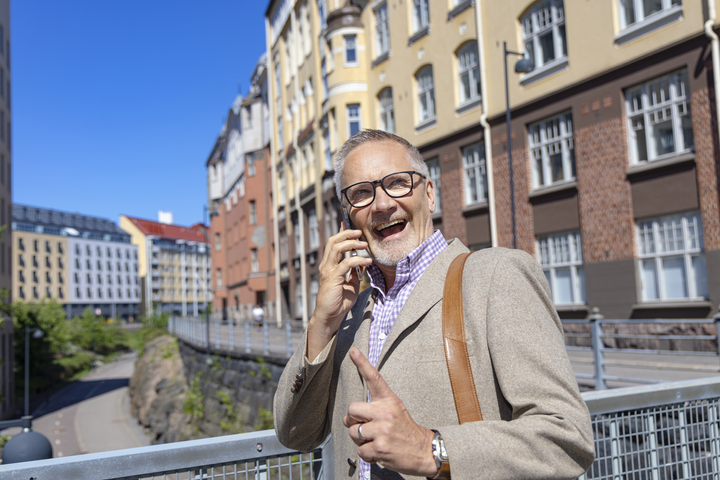 DNA has increased its market share both in mobile subscriptions and fixed broadband subscriptions for decades. DNA became the market leader in fixed broadband subscriptions in spring 2021. Now DNA has risen to be the number two in the mobile subscription market.
DNA's mobile subscription base grew in the first quarter of 2023 by 41,000 subscriptions year-on-year. This figure includes active post-paid, prepaid, mobile home phone ("Luuri") and mobile broadband subscriptions. At the same time, DNA became number two in the mobile subscription market measured by subscription numbers based on the number of subscriptions published by the telecommunications companies in their latest interim reports (Elisa 3,595,000 DNA 2,729,000 and Telia 2,722,000). The figures do not include M2M subscriptions, that are used exclusively for the transfer of data between devices.
DNA's growth as the fixed broadband market leader has continued, and the demand for 5G services has accelerated further. Demand has also been driven by our expanding 5G network, which reached 86% of the population at the end of March. DNA has continued significant investments into the construction of its 5G network as well as fibre optic networks and transmission systems.
DNA's customers are avid mobile data users
"DNA's mobile network has been successful in recent years in several different comparisons and surveys. DNA's customers also use the most mobile data in Europe.* This requires top speed connections. We ensure by regular measuring and testing that the quality and data transfer speeds develop in the right direction," says Pekka Väisänen, SVP for DNA's Consumer and Corporate business.
Väisänen thinks that a significant reason for growth is that at DNA, excellent customer experience is central to all operations whether it is in the building of networks or takin care of customers.
"We continue to build excellent customer experiences by concentrating on the best possible quality at all stages of a customer relationship," Väisänen sums up.
Further information for media:
Pekka Väisänen, SVP, DNA Consumer and Corporate Business tel. +358 44 0400 168, pekka.vaisanen@dna.fi
DNA Corporate Communications, tel. +358 44 044 8000, communications@dna.fi
*Resource: Tefficient report, Tefficient Industry Analysis #2 2022. DNA sponsored the report. Tefficient is an independent, international telecommunications analysis, comparison and consultancy firm whose reports can be uploaded from https://tefficient.com/mobile-data-operators-1h-2022/
Edits 5.5.2023: The term "customers" has been corrected to "subscriptions". In addition, the term "network" has been corrected to "broadband". Added clarifications on the reference period and M2M connections.
About DNA Oyj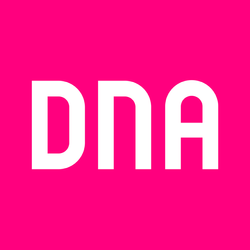 DNA Oyj
PL 10
01044 DNA
http://www.dna.fi
DNA is one of the leading telecommunications companies in Finland. Our purpose is to connect you to what matters most. We offer connections, services and devices for homes and workplaces, contributing to the digitalisation of society. Already for years, DNA customers have been among the world leaders in mobile data usage. DNA has about 3.6 million subscriptions in its fixed and mobile communications networks. The company has been awarded numerous times as an excellent employer and family-friendly workplace. In 2022, our total revenue was EUR 997 million and we employ about 1,700 people around Finland. DNA is a part of Telenor Group, a leading telecommunications company across the Nordics. More information: www.dna.fi, Twitter @DNA_fi, Facebook @DNA.fi and LinkedIn @DNA-Oyj.