DNA is preparing for up to ten times higher data volumes
To prepare for increasingly massive data volumes, DNA will replace backbone devices critical to its network production with devices having considerably higher efficiency and many times higher data transfer capacity. Data volumes continue to grow in both the mobile and the fixed network, and 5G is likely to make the growth curve of mobile data as steep as it was at the beginning of the 4G era.
The backbone devices to be replaced play a critical role in the provision of services to customers, as they ensure that the connections operate smoothly and are free from delay and disruption.
The replacement of the devices will be an intensive three-year project to be carried out without service breaks. Devices will continue to be replaced even after the project whenever there is need for capacity increases.
"Although the data volumes keep growing, DNA's networks continue to be reliable, efficient and top modern. We want to perform proactive maintenance on our networks in order to keep our customer promise, i.e. provide good services," says Mikko Kannisto, Director of DNA's Transmission Networks.
By international standards, DNA's network carries very high data volumes, and its capacity is in extremely efficient use.
The new backbone routers and support services related to them will be provided to DNA by Ericsson.
"The Ericsson Mobility Report forecasts that by 2022 mobile data volumes will be globally eight times higher than today. The growth of data traffic is driven by new mobile devices, popular applications using up a lot of data such as videos, extremely good 4G networks, and pricing models attracting mobile data users. It is extremely important to ensure that the networks continue to be able to deal with the rapidly growing data volumes particularly in Finland, where the people are hungry for mobile data. According to the information provided by the Finnish Communications Regulatory Authority, we used already an average of over 16 gigabits of data per subscription per month last year, which is a huge figure," says Olli Sirkka, CEO of Ericsson Finland.
The router series DNA has selected, Juniper Networks MX2000 and MX960, are scalable according to the network needs without any heavy additional investments or modifications.
"We had to make special arrangements to test the different device options, as it was not easy to generate traffic of 400 gigabits to 1.2 terabits per second in foreign test laboratories. However, we had to use such data volumes to test how the device would behave in DNA's network configuration with such volumes," Kannisto explains.
The new devices consume considerably less electricity relatively, i.e. per transferred byte.
DNA's backbone network is redundant, which makes it possible to replace devices without any service breaks. Many parts of the network are provided with several backup connections, and thus a break in the operation of a single network element does not cause a break to the service.

Further information for the media:

DNA Corporate Communications, tel. +358 (0)44 044 8000, communications@dna.fi

Ericsson Corporate Communications, tel. +358 (0)44 299 2556, milla.nummenpaa@ericsson.com 
Tietoja julkaisijasta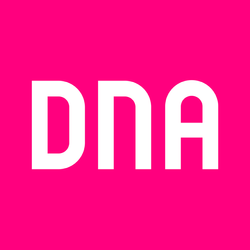 DNA Oyj
PL 10
01044 DNA
http://www.dna.fi
DNA Plc is a Finnish telecommunications group providing high-quality voice, data and TV services for communication, entertainment and working. DNA is Finland's largest cable operator and the leading pay TV provider in both cable and terrestrial networks. For DNA, the key area for growth in corporate business is the new way of working, independent of time and place, facilitated by smart terminal devices, diverse communications services and rapid connections. In 2016, DNA recorded net sales of EUR 859 million and an operating profit of EUR 91 million. DNA has more than 3.8 million subscriptions in its fixed and mobile communications networks. The Group also includes DNA Store, Finland's largest retail chain selling mobile phones. DNA shares are listed on Nasdaq Helsinki Ltd. For further information, visit www.dna.fi or follow us on Twitter @DNA_fi, @DNA_Business and @DNA_Palvelu and Facebook.
Tilaa tiedotteet sähköpostiisi
Haluatko tietää asioista ensimmäisten joukossa? Kun tilaat mediatiedotteemme, saat ne sähköpostiisi välittömästi julkaisuhetkellä. Tilauksen voit halutessasi perua milloin tahansa.
Lue lisää julkaisijalta DNA Oyj
Uutishuoneessa voit lukea tiedotteitamme ja muuta julkaisemaamme materiaalia. Löydät sieltä niin yhteyshenkilöidemme tiedot kuin vapaasti julkaistavissa olevia kuvia ja videoita. Uutishuoneessa voit nähdä myös sosiaalisen median sisältöjä. Kaikki STT Infossa julkaistu materiaali on vapaasti median käytettävissä.
Tutustu uutishuoneeseemme