DNA named Finland's best workplace
DNA has been named Finland's best workplace, being ranked first in the Large Organisations category of the workplace awards of the Great Place to Work institute. This recognition is the fruit of a long-term reform of corporate culture, founded on DNA's strategic goal of being an excellent place to work. Finland's best workplaces for 2019 were announced yesterday at the Great Place to Work Gala.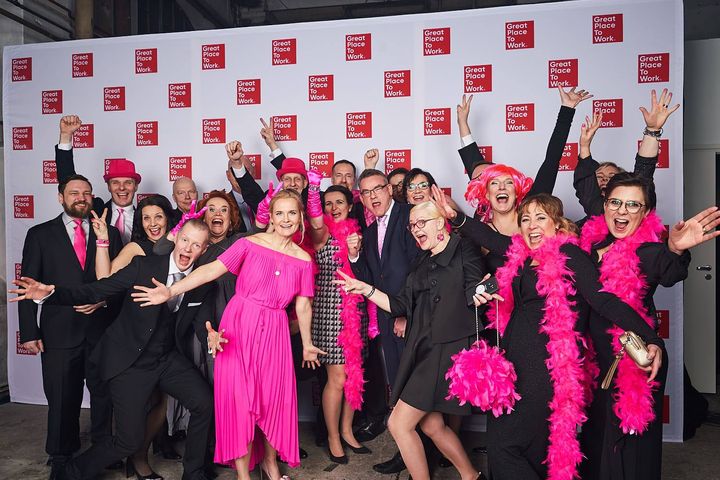 "Making a good workplace is a continuous process and a long-term effort. We began boldly to explore various ways of working many years ago, and along the way we have learned from our successes and our failures. We have noticed that wellbeing at work increases when employees are actually able to influence how their workplace community and the company's operations are being developed. Our personnel have the best knowledge and the best expertise, and listening to them is the key to building change where everyone is invested in the process. Cooperation with personnel is the cornerstone of success," says Marko Rissanen, Senior Vice President, Human Resources at DNA.
Being named Finland's best workplace in the Great Place to Work awards is the result of active pursuits by DNA to improve working methods. The initial impulse for the reform was the move to the new head office in the Käpylä district of Helsinki in 2012, at which time DNA introduced the 'straightforward work model', commended by employees. This model promotes flexible working, not so much by favouring telecommuting as by inspiring employees to select the best possible working environment for each job. This straightforward approach has shifted the focus from hours to results, because each employee is responsible for his or her own work and for the attaining of the goals set.
"The strategy adopted by DNA of making this company an excellent workplace for expert professionals has brought results in personnel satisfaction through active engagement in cooperation and transparent dialogue with employees. DNA has been particularly successful in leveraging last year's development results and thereby achieving a substantial improvement. DNA is setting a fine example for Finnish companies in systematically improving corporate culture and personnel wellbeing. They have been pursuing this development for years, but they are also aware that progress is a continuous process," says Joni Sarpo, corporate culture expert with the Great Place to Work Institute.
In the DNA culture, there are no bad ideas
Not only has DNA relaxed the ways in which work may be done, the company also actively engages employees in sharing their ideas, because any idea may turn out to be the next big thing in services or operating principles. In fact, an employee idea was what gave rise to the 'grandparental leave' introduced a couple of years ago. This innovation was named the Workplace Achievement of the Year 2017 in a campaign organised by the Ilmarinen pension insurance company.
"It was a positive surprise to see how determined and how active our employees have been in improving our workplace culture, right from the start. The result is that we now have a corporate culture where employees have a lot of freedom and responsibility. It has been great to see how people are motivated by this atmosphere of trust and our flexible work practices, allowing everyone to work as best suits their life situation," says Rissanen, summing up the process.
Joni Sarpo from the Great Place to Work Institute concurs:
"The DNA corporate culture rests on their strong values: fast, bold and straightforward. Fast and bold go together in many things, particularly in rapid responses and agile experiments. Straightforward work practices get rid of inefficient habits and processes. Employees value the straightforward approach, and DNA has been highly successful in engaging personnel in their development efforts. DNA's values form a strong basis for their operations, ensuring that they can provide high quality and added value to all interest groups and steer their operations so as to attain their goals."
DNA has been acknowledged as Finland's first family-friendly public limited liability company. The company has invested in families for instance by offering telecommuting as an option for all customer service employees, by encouraging fathers to take family leave, and by being the first company in Finland to introduce grandparental leave. In 2018, DNA was recognised as a Family Friendly Workplace by the Family Federation of Finland.
Further information for the media:
Marko Rissanen, Senior Vice President, Human Resources, DNA Plc, tel. +358 44 2203 230, marko.rissanen@dna.fi
DNA Corporate Communications, tel. +358 44 044 8000, communications@dna.fi
Tietoja julkaisijasta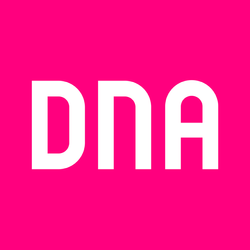 DNA Oyj
PL 10
01044 DNA
http://www.dna.fi
DNA is a Finnish telecommunications group providing high-quality voice, data and TV services for communication, entertainment and working. DNA is Finland's largest cable operator and the leading pay TV provider in both cable and terrestrial networks. Our mission is to provide products and services that make our private and corporate customers' lives simple. As a telecommunications operator, DNA plays an important role in society by providing important communication connections and by enabling digital development. In 2018, our net sales were EUR 912 million and our operating profit EUR 139 million. DNA has more than 4 million subscriptions in its fixed and mobile communications networks. The Group also includes DNA Store, Finland's largest retail chain selling mobile phones. DNA shares are listed on Nasdaq Helsinki Ltd. For further information, visit www.dna.fi or follow us on Twitter @DNA_fi and Facebook.