DNA recruits summer workers without asking for CVs and application letters – applicant feedback from previous experiments speaks in favour of a more modern application method
DNA has long been open-minded about renewing working life in different ways. Now, the company is recruiting all of its summer employees for 2023 without asking them to provide CVs or traditional application letters. In total, DNA needs approximately one hundred summer workers for various expert and sales positions, so this is a major decision. DNA is a responsible employer, which is why it wants to reduce the large workload of those looking for summer jobs. This also improves the applicant experience and makes the job search more equal. These claims are supported by feedback and results received by Duunitori.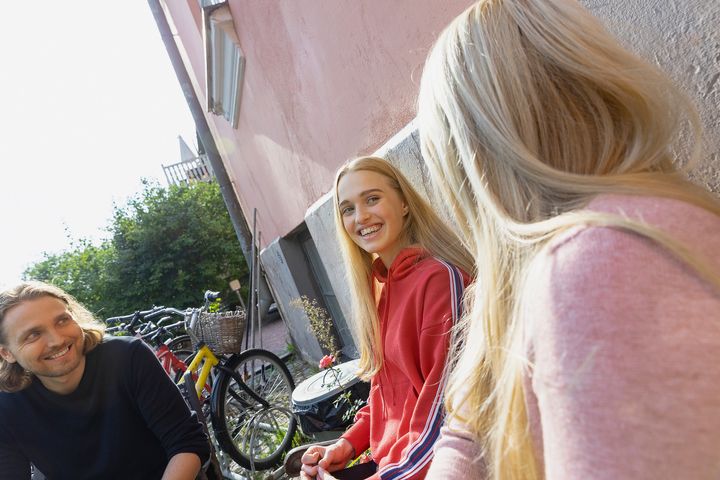 DNA tried recruitment without CVs and application letters with Duunitori for the first time in autumn 2020. Since then, DNA has used Duunitori's Dialogi tool alongside the more traditional method in numerous recruitments. With this experience, DNA now wants to try out a new way of applying on a larger scale. Some summer job recruitments will be carried out using the Dialogi tool, some with other similar solutions – all without asking for a CV or traditional application letter.
"DNA has been a pioneer of modern work culture for years and has also received several awards for this. As an employer, we have promised to enable a humane and unique everyday life for our personnel. For example, DNA employees have been free to choose the best time and place to do their work since 2012. In 2017, we introduced paid grandparental leave. Last autumn, we decided to try out a recruitment and working model completely independent of location in our technology and IT departments in Finland. With this background, reforming established practices in recruitment seems quite natural," says Marko Rissanen, Senior Vice President, Human Resources, DNA.
The main purpose of Duunitori's Dialogi tool is to improve the job seeker experience. Job search starts already with the job advertisement, from which you can immediately answer a few short, carefully thought-out questions from the point of view of the position you are applying for. The fully mobile-optimized form makes it possible to apply for a job in a couple of minutes, even in the middle of a bus ride, without the heavy process of writing an application letter or updating your CV.
"The application method seems natural, especially for young adults, who are statistically the largest group of applicants for summer jobs and, at the same time, also the heaviest users of mobile devices. Unfortunately, it is common for summer job applicants to have to send dozens of applications for different jobs because of the fierce competition. If, on top of this, even the submitting of a job application is a heavy process, the applicant will be enormously burdened. So we want to make sure that the employer and the applicant find each other as easily as possible," Rissanen says.
The CV-free application method also ensures that the selection of interviewees can focus on issues relevant to the position. For example, there are no questions related to age and gender, which was the case with DNA already before. Even if a CV-free application method leads to a larger number of applications, the screening of applicants is faster and more efficient from the employer's point of view when there is no information about the applicant that is irrelevant to the position.
Job seekers are frustrated with long forms
Duunitori gave up CVs and application letters in its own recruitments more than three years ago. DNA was one of the first organisations to experiment with the Duunitori model in its own recruitments. DNA's summer job recruitment offers an excellent opportunity to try out the new recruitment method on a larger scale.
"We are proud that pioneers like DNA are joining us in tackling the challenges of job seeking with the Dialogi tool. According to our survey data, 41 per cent of job seekers are frustrated with job application forms and 14 per cent have even failed to apply at all due to the difficulty of applying. This is a serious recruitment problem in Finland, which already suffers from a labour shortage," says Lauri Iso-Markku, Commercial Director at Duunitori.
Based on Duunitori's development work and experiences, 4–6 carefully selected concise questions are enough to identify the most promising applicants from the crowd. The questions can take as little as five minutes to answer. After that, it is easy to approach the applicants, for example, in the form of a short follow-up assignment or a telephone interview.
"At its worst, recruitment in Finland is still like in the 1990s. This can be seen particularly
in summer job processes, as young people, already burdened by studies, have to do a lot of work around the turn of the yearto send dozens of application letters and fine-tune their CVs to meet all of the random requirements,"Iso-Markku says.
At Duunitori, as many as 71 per cent of job seekers are looking for jobs on mobile devices. Thanks to the Dialogi tool, you can apply for a job conveniently on your phone.
"Feedback from applicants has been excellent. So I dare to predict that an easy application method will bring even more competitive advantages in the future and help jobseekers and employers to meet each other even better than before."
All of DNA's open summer jobs can be found at www.dna.fi/kesaduuni (in Finnish).
Media enquiries:
Marko Rissanen, SVP, Human Resources, DNA Plc, tel. +358 (0)44 220 3230, marko.rissanen@dna.fi
Lauri Iso-Markku, Commercial Director, Duunitori Oy, tel. +358 (0)50 536 4646, lauri@duunitori.fi
DNA Corporate Communications, tel. +358 (0)44 044 8000, communications@dna.fi
Images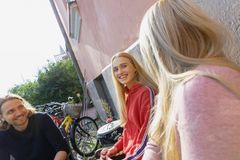 About DNA Oyj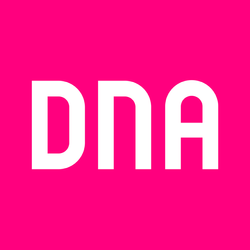 DNA Oyj
PL 10
01044 DNA
http://www.dna.fi
DNA is one of the leading telecommunications companies in Finland. We want to make our customers' daily lives less complicated. We offer connections, services and devices for homes and workplaces, contributing to the digitalisation of society. DNA's customers are continuously among the world mobile data usage leaders. DNA has about 3.6 million subscriptions in its fixed and mobile communications networks. The company has been awarded numerous times as an excellent employer and family-friendly workplace. In 2021, our total revenue was EUR 956 million and we employ about 1,600 people around Finland. DNA is a part of Telenor Group, a leading telecommunications company across the Nordics. More information: www.dna.fi, Twitter @DNA_fi, Facebook @DNA.fi and LinkedIn @DNA-Oyj.