DNA supports digital inclusion and digital safety in cooperation with strong partners
This year, DNA continues to support the work of HelsinkiMissio, Hope - Yhdessä & Yhteisesti ry and SOS Children's Villages Finland to promote digital inclusion. DNA is also involved in supporting the Online Road Safety project by Protect Children, which aims to improve children's digital safety skills.
DNA wants to continue to support the work of HelsinkiMissio, Hope and SOS Children's Villages Finland in helping vulnerable children, young people and families as well as senior citizens suffering from a lack of digital skills.
"Digitalisation is great, but many people in Finland are at risk of being excluded from digitalised society. For many, the fact that services are increasingly online can even cause difficulties. We want to continue to do what we can to ensure that as many people as possible can enjoy the opportunities and easier everyday life offered by digitalisation", says Vilhelmiina Wahlbeck, Vice President, Corporate Communications and Sustainability at DNA.
The partnership with SOS Children's Villages Finland began in 2011 and in 2021, DNA's support will be targeted at funding the Apuu chat service, which has proven to be a necessary and important means of helping primary school-age children in need.
DNA provides financial support to HelsinkiMissio in the work to reduce loneliness among senior citizens. DNA's sponsorship is channelled to digital assistance for senior citizens in the form of personal assistance for those who want to improve their digital skills. 
DNA has made an agreement with Hope to donate devices for low-income families. DNA donates hundreds of smartphones to Hope every year.
In 2020 due to the pandemic, all these organisations saw growth in the number of customers and customers' increased pressure to take care of themselves and their everyday digitally.
The partnership with Protect Children focuses on the organisation's Online Road Safety project, which runs for one and a half years. The aim of the project is to improve children's digital safety skills and establish a structured method for teaching it to them.
Inequality is caused by not owning a smart device or not knowing how to use one

Of the 1,029 people who responded to the survey focusing on digital equality published by DNA in March 2019 *), around 40 per cent knew a person in their own immediate circle who has been excluded from society or social relationships due to digitalisation. In most cases, the reason is thought to be lack of skills in using digital tools. Over half of the respondents believed that the lack of devices or skills leads to increasing inequality in Finland.
Further information:

*) Study by DNA and Nepa on digital inclusion (in Finnish) https://corporate.dna.fi/lehdistotiedotteet?type=stt2&id=69854743
Vilhelmiina Wahlbeck, Vice President, Corporate Communications and Sustainability, DNA Plc, tel. +358 (0)44 040 1671, vilhelmiina.wahlbeck@dna.fi
DNA Corporate Communications: tel. +358 (0)44 044 8000, communications@dna.fi
Founded in 1883, HelsinkiMissio is a politically and religiously unaffiliated social welfare organisation that challenges Finns to actions against loneliness. The organisation works with professionals and volunteers to assist families with children, young people, senior citizens and special needs groups. Reducing loneliness is at the core of our work. Around 400,000 people in Finland suffer from loneliness. Loneliness causes health issues and other problems such as social and material deprivation. It is therefore both a source of human suffering as well as a major social challenge.
Hope – Yhdessä & Yhteisesti ry acts for the common good on a voluntary basis. Founded in 2009, the organisation assists families with children facing poverty or crises with the help of 20 local actors around Finland. The aid consists of concrete clothing and goods donations, support for hobbies and recreational experiences. www.hopeyhdistys.fi
SOS Children's Villages Finland aims to increase the wellbeing of children and families in Finland and around the world. We are experts and service providers in the field of child welfare and early support for families with children. We are also a development partner for municipalities and regions in order to promote the wellbeing of families with children. SOS Children's Villages has been active in Finland since 1962 and is a member of the international SOS Children's Villages organisation. The organisation has operations in over 130 countries.
Suojellaan Lapsia ry, The Protect Children is specialized organization working on preventing all forms of sexual harassment, grooming and sexual violence against children. Protect Children works locally and globally: train professionals, produce materials, collaborates with companies and advocates the rights of the child in all environments.
Images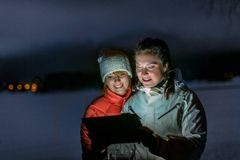 About DNA Oyj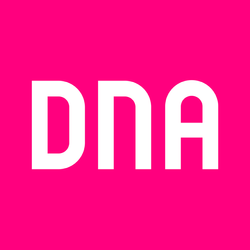 DNA Oyj
PL 10
01044 DNA
http://www.dna.fi
DNA is one of the leading telecommunications companies in Finland. We want to make our customers' daily lives less complicated. We offer connections, services and devices for homes and workplaces, contributing to the digitalisation of society. DNA's customers are continuously among the world mobile data usage leaders. We are Finland's largest cable TV operator. DNA has more than 4 million subscriptions in its fixed and mobile communications networks. The company was ranked the best employer in Finland in the large companies category of the 2019 Great Place to Work survey. In 2019, our net sales were EUR 942 million and we employ about 1,600 people around Finland. DNA is a part of Telenor Group, a leading telecommunications company across the Nordics. More information: www.dna.fi, Twitter @DNA_fi, Facebook @DNA.fi and LinkedIn @DNA-Oyj.