DNA to launch new DNA Hubi, an open ecosystem device with more than double the power
The renewed, smaller and more than twice as powerful DNA TV Hubi compiles, for example, TV channels, streaming services, and thousands of utility and entertainment applications behind a single user interface. The device also includes the latest operating system and voice search for Android.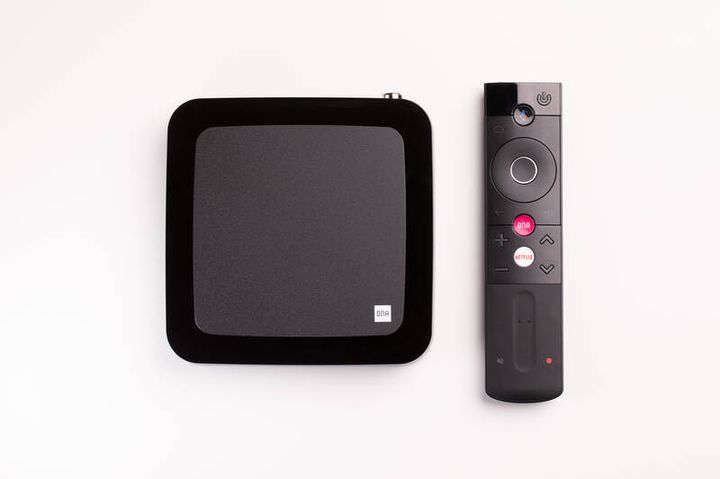 In many homes, the launch of DNA TV Hubi in 2017 meant a transition into the smart TV age with regard to watching series, films, and other programmes. Now entering the market, the second-generation DNA Hubi takes the experience even further, as the performance of the device has been greatly improved. The random-access memory amount has been increased from two to three gigabytes, with twice as much internal memory fitting into the smaller casing. Without external plug-ins, the device can now store up to 16 gigabytes of programmes and applications.
"Technical features are essential in product development, but the usability and functionality of the device at home are what's most important. Extra power in the processor adds both smoothness and reliability, and internal memory allows for better operation without external hard drives", says Ville Partanen, Director of Product Development at DNA.
The service also includes a recording option that can be ordered directly from the device's user interface. This makes it possible to record programmes from free channels and certain pay-per-view channels without limits.
With the renewal, the device will also have a completely redesigned Bluetooth remote, which now includes voice search as well. At the same time, the Bluetooth connection allows the entire device to be hidden away in a cabinet, for example, and still be controlled with the remote.
"Even as the device becomes smaller, more technology has been made to fit inside it. The increase in power allows, for instance, Android TV 10 to be used as the device's operating system and good upgrade possibilities for a long time to come", Partanen says.
No shortage of content
This year, DNA commissioned a streaming service survey *) on the viewing habits and wishes of Finns. According to the survey, by far the three most important criteria for Finns in streaming services are a wide range of content, an affordable price, and high-quality image and sound. Additionally, being able to watch programmes according to one's own schedule is becoming increasingly important.
"The new device, combined with the DNA TV service, matches these wishes well, as it makes all live channels, streaming services and channel packages available in one place. The ability to record programmes from traditional TV when you cannot watch them live for one reason or another, increases the opportunities to consume content on your own schedule. Furthermore, there are more than 7,000 entertainment and utility applications available for the device", says Mikko Saarentaus, Vice President, TV Business at DNA.
Although competition in the device sector is fierce, DNA believes that the new device will succeed on the market with versatility and continuous service development.
"Compared to some other suppliers or television manufacturers, we are continuously developing the service, such as by combining streaming subscription management and programme search from various services into the DNA TV service", Saarentaus explains.
*) The data collection for the survey was carried out as an online survey in the M3 Panel maintained by Bilendi Oy on 9–13 April 2021. The target group was Finns aged 18 to 75, and quotas were set for the survey sample to be nationally representative by gender, age and place of residence. A total of 1,000 survey interviews were conducted.
Further information for the media:
Ville Partanen, Director of Product Development, tel. +358 (0)44 044 4056, ville.partanen@dna.fi
Mikko Saarentaus, Vice President, TV Business, tel. +358 (0)44 549 0374, mikko.saarentaus@dna.fi
DNA Corporate Communications, tel. +358 (0)44 044 8000, communications@dna.fi
DNA TV Hubi is an Android-based open ecosystem that enables customers to watch TV and use online applications, play games and listen to music via one easy-to-use service. The service can be used to watch both traditional TV and pay-per-view streaming services. The device is 4K compatible and enables downloading applications such as games and music services. It can also be used to rent movies and to record content from free channels.
About DNA Oyj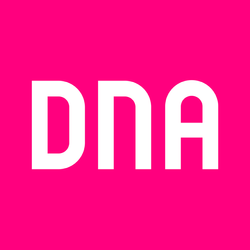 DNA Oyj
PL 10
01044 DNA
http://www.dna.fi
DNA is one of the leading telecommunications companies in Finland. We want to make our customers' daily lives less complicated. We offer connections, services and devices for homes and workplaces, contributing to the digitalisation of society. DNA's customers are continuously among the world mobile data usage leaders. DNA has about 3.6 million subscriptions in its fixed and mobile communications networks. The company has been awarded numerous times as an excellent employer and family-friendly workplace. In 2020, our total revenue was EUR 934 million and we employ about 1,600 people around Finland. DNA is a part of Telenor Group, a leading telecommunications company across the Nordics. More information: www.dna.fi, Twitter @DNA_fi, Facebook @DNA.fi and LinkedIn @DNA-Oyj.