DNA to replace its remaining copper-based services with modern solutions by 2025 – work will begin in Raisio in November–December 2021
DNA will replace its remaining copper-based services with modern network solutions by 2025. The work will begin in Raisio in November–December this year. DNA will notify customers of its copper-based network separately beforehand to offer alternative services. The network will be fully decommissioned and replaced with modern technology in stages between 2021 to 2025.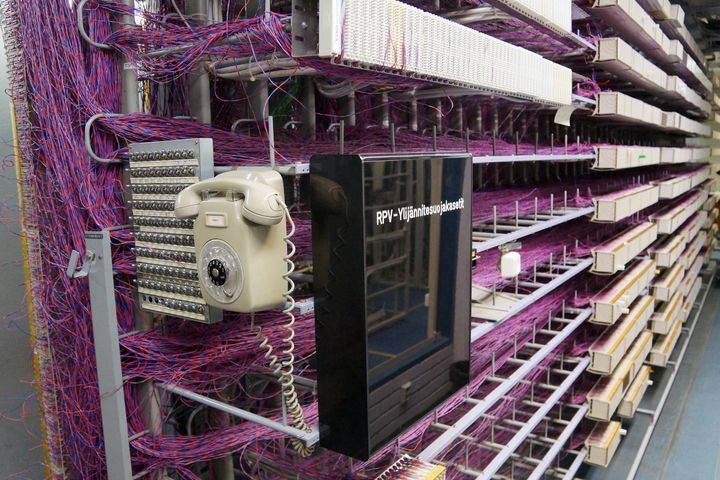 "Copper network has served telecommunications for more than 160 years, ever since the telegraph was invented. Modern technology offers possibilities for better data transfer solutions, whether using radio or cable networks or optical fibre cables," says Mikko Kannisto, VP, Access Networks and Equipment Facilities at DNA Plc.
The copper-based services have been used mainly to maintain landline telephone connections and old broadband technology (xDSL), i.e., connections with a speed of up to a few tens of megabits. It should therefore not be confused with modern cable or fiber solutions. During the conversion project, customers of DNA's copper-based network will be redirected to replacement services, with the network planned to be retired from use completely during 2025. The long transition period allows customers to flexibly move to using new services. At the same time, DNA will carry out necessary infill construction for other networks.
The time is ripe for decommission the copper-based network as 5G networks are becoming more widespread in the next few years. The number of customers of the copper-based network has dropped dramatically in recent years, and the costs of maintaining the network will soon exceed its revenue. In comparison, the 5G network already today offers superior user experience and reliability. Already, 40% of Finland's population lives within DNA's 5G coverage.
"DNA has been decommissioning network hubs in sparsely populated areas for some time. The first major decommissioning of the copper-based network was carried out in Heinola city centre in 2019. Thanks to the modernisation, mobile data speeds and indoor coverage improved. Overall, the geographical availability of broadband services in Heinola improved significantly. Our experiences from the project were exclusively positive," Kannisto says.
How the decommissioning will proceed – Raisio leads the way
DNA will decommission the network starting from sparsely populated areas and moving towards urban centres. The work will be carried out in municipalities where DNA provides services that use the copper-based network. The list includes several dozen municipalities. Customers whose services are affected by the modification will be informed well in advance, ideally a year or at least six months in advance. Finnish Transport and Communications Agency Traficom also requires a minimum transition period of six months in areas where the copper-based network will be decommissioned.
"Actual decommissioning work will begin in the area of Raisio city centre. Raisio was selected as the first location due to the upcoming large-scale road work on the E18 highway which would in any case have disrupted DNA's copper-based networks in Raisio city centre. Services in Raisio that use the copper-based network will be replaced at a rapid pace, especially during spring 2022," Kannisto estimates.
DNA will issue separate announcements locally as the decommissioning work progresses. At the same time, the authorities and public administration organisations in the area will be notified. After this, DNA will contact local residents personally to help in the transition to a replacement service. Finally, DNA will terminate any services that use the copper-based network to end after a notice period. By this time, customers will have had ample time to switch to alternative services.
When there are no more customers of the copper-based network in the area, DNA will decommission the equipment facilities and hardware and recycle them as electronic waste.
Further information for the media:
Mikko Kannisto, VP, Access Networks and Equipment Facilities, DNA Plc, tel. 044 590 2527, mikko.kannisto@dna.fi
DNA Corporate Communications, tel. +358 44 044 8000, communications@dna.fi
Images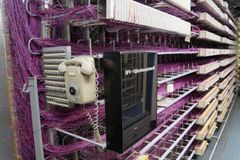 About DNA Oyj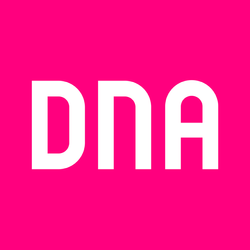 DNA Oyj
PL 10
01044 DNA
http://www.dna.fi
DNA is one of the leading telecommunications companies in Finland. We want to make our customers' daily lives less complicated. We offer connections, services and devices for homes and workplaces, contributing to the digitalisation of society. DNA's customers are continuously among the world mobile data usage leaders. DNA has about 3.6 million subscriptions in its fixed and mobile communications networks. The company has been awarded numerous times as an excellent employer and family-friendly workplace. In 2020, our total revenue was EUR 934 million and we employ about 1,600 people around Finland. DNA is a part of Telenor Group, a leading telecommunications company across the Nordics. More information: www.dna.fi, Twitter @DNA_fi, Facebook @DNA.fi and LinkedIn @DNA-Oyj.