DNA TV Vuokraamo rental store now offers all movies in HD quality – Nordisk Film catalogue as the latest addition
The movie selection of the DNA TV service expands today as titles in the Nordisk Film catalogue are added to available rental movies. As of today, all Vuokraamo rental movies are available in HD quality. As consumers habits change, viewers are increasingly using broadband to watch rental movies. Consumers today want all TV content to be accessible in one place at any time, and viewable with the device of their choosing.
As of today, the DNA TV Vuokraamo rental movie selection is expanded by the Nordisk Film catalogue, which includes a wide range of Finnish and Nordic movies. This autumn, premieres on Nordisk Film include Varasto 2, Suomen hauskin mies, Beirut: City of Spies and Escape Plan 2.
"We are very excited to be able to bring the superb selection of movies offered by Nordisk Film available to our customers. After many requests for Finnish titles, we can now fulfil these requests," says Mervi Rouvinen, Business Manager, DNA Entertainment Business.
'We are super thrilled about the fact that DNA customers can now rent movies like 'Mielensäpahoittaja', 'Joulumaa' and many more local and international blockbusters from Nordisk Film, via DNA's new movie rental service, says Jesper Dahlgaard, Nordic Head of Digital Sales, Nordisk Film.
New premiere movies can be rented at a price of 5 euros. Rented movies can be viewed an unlimited number of times for two days.
"Premiere movies are available for rental within 2 to 4 months after their theatre premiere. Families with children, for example, will definitely be pleased. The possibility to watch the latest movies at home whenever you choose saves time and money," Mervi Rouvinen explains.
The DNA TV Vuokraamo rental store is flexible and simple to use. Rented movies can be watched seamlessly on different devices, which means that a kid's movie started at home can be taken along and resumed on a phone or tablet in the car, for example.
Broadband changes viewing habits
A recent survey commissioned by DNA reveals that media consumption is becoming increasingly focused on moving images. According to Mervi Rouvinen, we are currently experiencing a major transition in viewing habits and consumer behaviour, which is also evident in the decreasing number of conventional brick-and-mortar video rental shops.
In addition to TVs, consumers today view content on a variety of devices and increasingly often over an Internet connection. This also applies to rental movies.
"Provided that the home is equipped with sufficiently fast broadband, the programmes can be viewed in the highest picture quality, with no restrictions on surfing simultaneously on other devices. As we are aware that our customers are switching to faster and faster broadband speeds, we wanted to offer all movies in the updated Vuokraamo in HD quality. This ensures the best possible viewing experience for our subscribers," says Mervi Rouvinen.
Movies in the Vuokraamo can be rented and watched on the DNA Hubi, Android phones and tablets and computers, and movies rented with any of these devices can also be watched on iOS devices. Based on the open ecosystem Android TV OS, the DNA Hubi combines television, a video rental store, Internet TV apps, games and music in a single, easy-to-use package. The DNA Hubi is compatible with all Android TV apps.
Content in the DNA TV Vuokraamo is provided by SF Anytime. The rental store offers a wide variety of premiere movies from the following studios, for example: Nordisk Film, 20th Century Fox, Sony Pictures, Warner Brothers, Walt Disney Pictures, NBC/Universal, MGM, Regency Pictures, Paramount Pictures. In addition to these, individual movies offered by Nordic distributors are also available.
More information:
Mervi Rouvinen, Business Manager, Entertainment Business, DNA Plc, tel. +358 44 044 7032, mervi.rouvinen@dna.fi
DNA Corporate Communications, tel. +358 44 044 8000, communications@dna.fi 
About DNA Oyj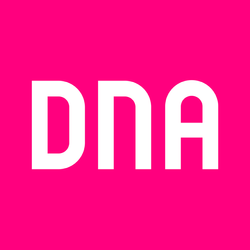 DNA Oyj
PL 10
01044 DNA
http://www.dna.fi
DNA Plc is a Finnish telecommunications group providing high-quality voice, data and TV services for communication, entertainment and working. DNA is Finland's largest cable operator and the leading pay TV provider in both cable and terrestrial networks. For DNA, the key area for growth in corporate business is the new way of working, independent of time and place, facilitated by smart terminal devices, diverse communications services and rapid connections. In 2017, DNA recorded net sales of EUR 886 million and an operating profit of EUR 124 million. DNA has more than 3.9 million subscriptions in its fixed and mobile communications networks. The Group also includes DNA Store, Finland's largest retail chain selling mobile phones. DNA shares are listed on Nasdaq Helsinki Ltd. For further information, visit www.dna.fi or follow us on Twitter @DNA_fi and Facebook.