DNA's 5G has expanded into new areas in Western Finland and Pirkanmaa – Huittinen, Juupajoki, Närpiö, Oripää, Parkano, Pyhäranta and Urjala are now on the list
DNA has recently extended its 5G network to Huittinen, Juupajoki, Närpes, Oripää, Parkano, Pyhäranta and Urjala. Overall, DNA's 5G network covers an estimated 70 % of Finland's population, which translates to over 3,8 million people across 173 municipalities. DNA's comprehensive coverage map makes checking 5G coverage and available speeds in your area easy.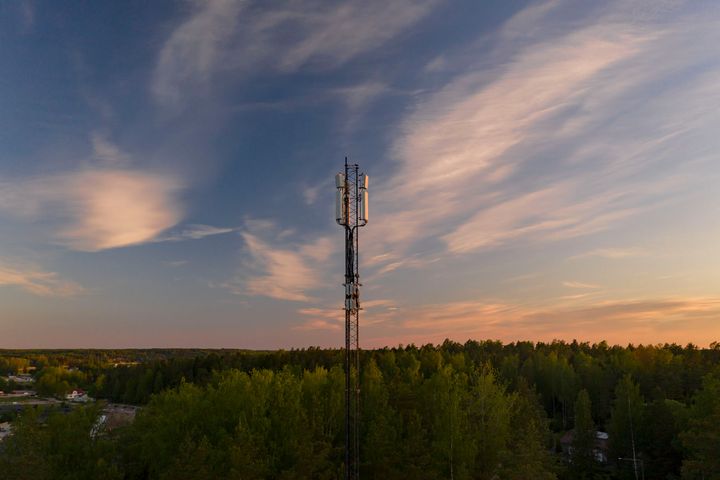 In Juupajoki, Pirkanmaa, the 5G network covers the Korkeakoski area comprehensively.
In Parkano, Pirkanmaa, the 5G network covers the town centre and the surrounding neighbourhoods in a radius of a couple of kilometres. In the town centre area, the 5G network operates at both the lower 700-megahertz frequency band and the faster, higher 3.5-gigahertz frequency band.
In Urjala, Pirkanmaa, the 5G network currently only covers the Nuutajärvi area, but a second base station will be brought online in Urjala's village centre later this autumn.
In Närpes, Ostrobothnia, the 5G network comprehensively covers the town centre and surrounding areas thanks to a pair of base stations.
In Huittinen, Satakunta, the 5G network covers Lauttakylä in the town centre and the surrounding areas. 5G coverage will be improving further through September and October as two new base stations come online in the areas surrounding the town centre.
In Oripää, Southwest Finland, the5G network covers residential areas in the village centre and the areas southeast of it.
In Pyhäranta, Southwest Finland, the 5G network comprehensively covers Kaunissaari and Reila, as well as surrounding areas, and will expand to comprehensively cover the high-density area of Ihode through September and October.
"In most of these places, the 5G network mainly operates in the 700-megahertz frequency band. This allows us to achieve good indoor coverage and extensive 5G coverage, which we will be extending in all localities at a later date. It is always wonderful to get the opportunity to introduce people in new areas to 5G services. With faster connections, many people across Finland, such as knowledge workers, will be able to work from wherever they want more extensively. In many cases, 5G also offers an excellent alternative to fixed-network broadband at home, which improves the area's competitiveness and expands consumers' options," says Jarkko Laari, Director, Radio Networks at DNA.
DNA is building a 5G network that can operate in both the lower 700-megahertz and higher 3.5-gigahertz frequency bands. Lower frequencies offer a fast connection that is more than sufficient for normal Internet use and allow the network to cover a large area with good indoor coverage. Higher frequencies, on the other hand, offer gigabit-class connection speeds with minimal delay over a smaller coverage area. Lower frequencies are typically used in rural areas and less-densely populated urban areas, whereas higher frequencies are used in more-densely populated urban areas.
DNA's coverage map can be found at www.dna.fi/5G and accurately shows what kind of mobile network is available in your area. You can use the map to check the theoretical maximum speed of the 4G or 5G network anywhere in Finland. By clicking on Lisätietoja verkosta, you can also view the frequencies the 4G and 5G networks in the selected area operate in. More than one frequency may be in use in the same area, in which case your device will usually select the best option automatically. You can also view ongoing network upgrades by selecting Verkon parannustyöt in the left-hand menu. The map is updated with a slight delay, so the latest upgrades are not necessarily visible yet.
The construction of the 5G network also has the effect of updating the entire mobile network, as it requires old base stations to be replaced with new ones. This means faster 4G speeds and an improved user experience in the areas where the network is being modernised. The use of 5G services requires a suitable device and subscription.
DNA's 5G network already covers the following 173 municipalities:
Akaa, Alajärvi, Alavus, Asikkala, Askola, Aura, Enonkoski, Espoo, Eura, Eurajoki, Evijärvi, Forssa, Haapavesi, Hanko, Harjavalta, Hartola, Hattula, Hausjärvi, Heinola, Heinävesi, Helsinki, Hollola, Huittinen, Humppila, Hyvinkää, Hämeenkyrö, Hämeenlinna, Ii, Iitti, Ikaalinen, Ilmajoki, Imatra, Inari, Inkoo, Isokyrö, Janakkala, Joensuu, Jokioinen, Joroinen, Joutsa, Juupajoki, Juva, Jyväskylä, Jämsä, Järvenpää, Kaarina, Kangasala, Kankaanpää, Karkkila, Karstula, Kaskinen, Kauhajoki, Kauhava, Kauniainen, Kaustinen, Kemiönsaari, Kerava, Kirkkonummi, Kitee, Kittilä, Kokemäki, Kokkola, Kolari, Kouvola, Kristinestad, Kronoby, Kuopio, Kurikka, Kustavi, Kuusamo, Kärkölä, Lahti, Laihia, Lappeenranta, Lapua, Laukaa, Lempäälä, Leppävirta, Lieto, Liminka, Liperi, Lohja, Loimaa, Loppi, Luhanka, Luoto, Masku, Merikarvia, Mikkeli, Muhos, Muurame, Mynämäki, Myrskylä, Mäntsälä, Mänttä-Vilppula, Naantali, Nakkila, Nivala, Nokia, Nousiainen, Nurmijärvi, Närpes, Orimattila, Oripää, Orivesi, Oulu, Padasjoki, Paimio, Parainen, Parikkala, Parkano, Pedersöre municipality, Pertunmaa, Pieksämäki, Jakobstad, Pirkkala, Pori, Pornainen, Porvoo, Punkalaidun, Puumala, Pyhäjoki, Pyhäranta, Pälkäne, Pöytyä, Raahe, Raseborg, Raisio, Rantasalmi, Rauma, Rautjärvi, Riihimäki, Ruokolahti, Ruovesi, Rusko, Rääkkylä, Saarijärvi, Salo, Sastamala, Sauvo, Savonlinna, Seinäjoki, Siilinjärvi, Sipoo, Siuntio, Somero, Sulkava, Suonenjoki, Sysmä, Säkylä, Taipalsaari, Taivassalo, Tammela, Tampere, Teuva, Tohmajärvi, Turku, Tuusula, Ulvila, Urjala, Nykarleby, Uusikaupunki, Vaasa, Valkeakoski, Vantaa, Varkaus, Vehmaa, Vesilahti, Vihti, Virrat, Ylivieska, Ylöjärvi and Äänekoski.
Media enquiries:
Jarkko Laari, Director, Radio Networks, DNA Plc, tel. +358 (0)44 044 4949, jarkko.laari@dna.fi
DNA Corporate Communications, tel. +358 (0)44 044 8000, communications@dna.fi
DNA's 5G coverage map: https://www.dna.fi/5G
Images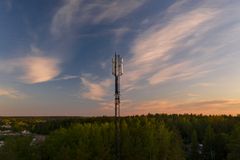 About DNA Oyj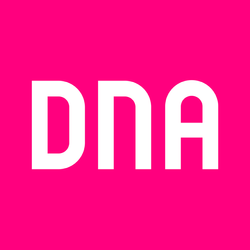 DNA Oyj
PL 10
01044 DNA
http://www.dna.fi
DNA is one of the leading telecommunications companies in Finland. We want to make our customers' daily lives less complicated. We offer connections, services and devices for homes and workplaces, contributing to the digitalisation of society. DNA's customers are continuously among the world mobile data usage leaders. DNA has about 3.6 million subscriptions in its fixed and mobile communications networks. The company has been awarded numerous times as an excellent employer and family-friendly workplace. In 2021, our total revenue was EUR 956 million and we employ about 1,600 people around Finland. DNA is a part of Telenor Group, a leading telecommunications company across the Nordics. More information: www.dna.fi, Twitter @DNA_fi, Facebook @DNA.fi and LinkedIn @DNA-Oyj.