DNA's CEO: "Unjustified lack of trust leads to unnecessary monitoring" – DNA's way of work provides more freedom than ever before
DNA's custom of giving its employees the flexibility to work wherever and whenever it suits them, which the company adopted in 2012, has become one of its biggest success stories. The freedom staff have – to choose their place and time of work – has only increased in the 10 years since, and the flexible approach is now a mainstay of DNA's corporate culture. Pursuing this model has required trust on both sides, determination, and continuous efforts to promote team spirit and employees' well-being. The success of the model has also translated into a healthier bottom line.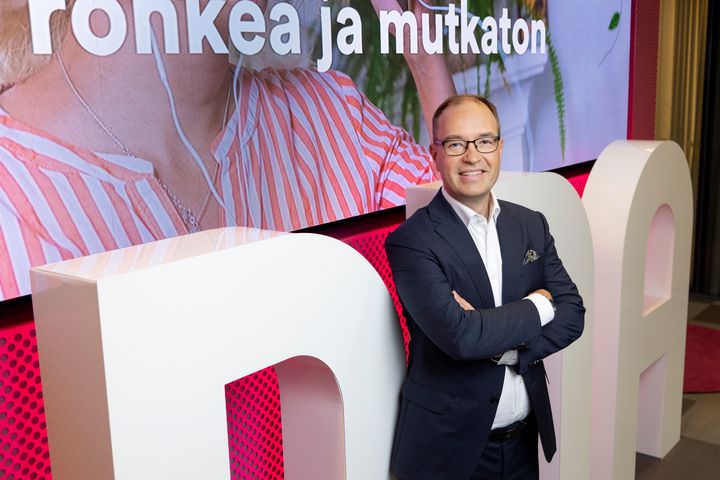 "I still find myself surprised to come across companies and other organisations that do not trust their staff to work remotely even when there is no legitimate reason for the distrust. This unjustified lack of trust leads to unnecessary monitoring and regulation of when, where and how employees perform their work regardless of whether it actually matters. I believe that, in today's world, the ability to hit targets should be what determines the best way to work. Motivated teams and competent employees know what they need to do to get the results that are expected of them", explains Jussi Tolvanen, who took over as DNA's CEO in October.
Freedom, responsibility, and trust are at the heart of DNA's corporate culture. What this means is that any employee whose work is not tied to a specific place or time can choose where and when they work without asking their supervisor first. This trust-based model was introduced in 2012, and it now provides more freedom than ever before. The model applies to all members of staff whose job description does not require them to be in a specific place at a specific time. The pandemic has led to DNA's staff having even more freedom, and the company announced in June that its staff do not need to return to the office when the national remote working guidance is withdrawn. There is, however, still more to be done for a healthy work–life balance.
"I want to emphasise that, for us, remote working is not an end in itself. What matters is the freedom to choose. DNA does not tell its employees to work from home just for the sake of advocating remote working but to teach them to take charge of when, where and how to do their work, together with their team, in the most efficient way", Tolvanen adds.
Team spirit is promoted by urging teams to communicate and meet at regular intervals. However, DNA does not stipulate how this should be done but lets the teams decide. Clear goals, competent supervisors and the support of the team ensure that even employees who spend long periods of time working remotely do not become alienated from the daily routines of work.
"Many business managers fear that remote working lowers their employees' productivity. Ironically enough, we have found that actually the biggest risk that comes with remote working is working too much. I have heard stories of our employees spending a whole day sitting in their joggers in front of the computer, so engrossed in their work that they forget to eat. This is exactly why it is so important for employers who believe in giving staff more freedom to invest in looking after their employees' well-being and promoting team spirit", Tolvanen says.
10 years of freedom and trust – despite a shaky beginning
DNA launched its flexible work concept in connection with the refurbishment of the company's offices in 2012. The new model was designed to help staff to adjust to the change that came from many having to say goodbye to a personal office. Its most important objective, however, was to show staff that their employer trusts them.
The start was shaky despite the model's having the full backing of the CEO. The concept faced a wide range of criticisms: fears that team spirit would suffer, that employees would not get their work done, that there would be less innovation, that no one would show up on Fridays. The company's ability to keep tabs on its employees was also a concern. It was pointed out, however, that supervisors do not stand over employees' shoulders in the office either, checking whether they are flicking through Facebook or actually doing their job.
Even DNA's sales force, who were used to working out of the office on a daily basis, had misgivings about the flexible work concept. The solution was to run a regional three-month trial in one department. The results of the trial finally also convinced the rest of the team.
"DNA's employee satisfaction ratings and financial performance have improved every year since the switch to this more flexible way of working. Our staff truly appreciate the freedom we give them. Their appreciation also translates into a healthier bottom line for the company. The money we save on office rent is obviously one thing, but many of our employees also say that they would choose the freedom they enjoy at DNA over a better-paid job somewhere else. Ours is a human-centric approach to people management – but, as 10 years of experience shows, it also brings financial rewards", Tolvanen concludes.
Media enquiries:
Jussi Tolvanen, CEO, DNA Plc, tel. +358 44 044 1000, jussi.tolvanen@dna.fi
DNA Corporate Communications, tel. +358 44 044 8000, communications@dna.fi
Images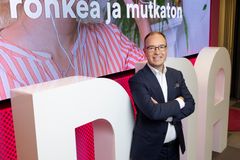 About DNA Oyj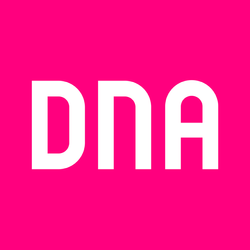 DNA Oyj
PL 10
01044 DNA
http://www.dna.fi
DNA is one of the leading telecommunications companies in Finland. We want to make our customers' daily lives less complicated. We offer connections, services and devices for homes and workplaces, contributing to the digitalisation of society. DNA's customers are continuously among the world mobile data usage leaders. DNA has about 3.6 million subscriptions in its fixed and mobile communications networks. The company has been awarded numerous times as an excellent employer and family-friendly workplace. In 2020, our total revenue was EUR 934 million and we employ about 1,600 people around Finland. DNA is a part of Telenor Group, a leading telecommunications company across the Nordics. More information: www.dna.fi, Twitter @DNA_fi, Facebook @DNA.fi and LinkedIn @DNA-Oyj.