DNA's customers were the global number one in mobile data usage once again – record levels were reached during the exceptional circumstances, and here's where the data is used
DNA's customers use the most mobile data per subscription in the world, says a recent report by international research company Tefficient. *) During the first half of this year, the use of mobile data per subscription rose to a whopping 33.1 GB per month, compared with 25.3 GB per month last year.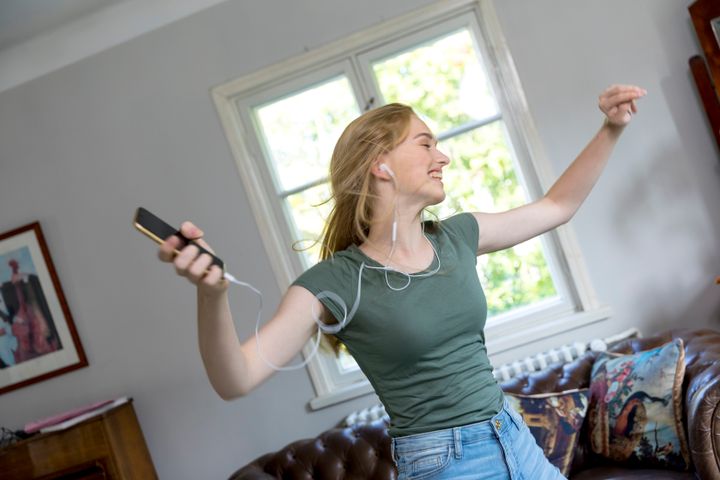 Year after year, the use of mobile data has risen in leaps and bounds around the world and in DNA's subscriptions. During the first half of this year, the increase was accelerated even further by the exceptional circumstances caused by COVID-19. Increased remote working and time spent at home were reflected in data usage, which increased by up to 7.8 GB when compared to the first half of last year.
Global TOP 5:
DNA, Finland: 33.1 GB
3, Austria: 29.8 GB
Zain, Kuwait**): 27.7 GB
Elisa, Finland: 26.2 GB
FarEasTone, Taiwan**): 24.5 GB 
DNA has reached the top positions of Tefficient's comparison for several years in a row. In 2015, DNA's customers reached the global first place with a mere 5 GB per month. Since then, data usage has seen a sixfold increase over a period of just five years.
Gaming, video, streaming and cloud services at the top 
"The faster connection speeds and Finland's unlimited data, which is still quite uncommon internationally, are fundamental in the high use of mobile data. The viewing of high-quality videos and live content continues to grow, which increases the use of data significantly," says Director of Radio Networks Jarkko Laari from DNA.
DNA's fresh data reveals that in addition to cloud services, Netflix and YouTube, the top users of mobile data now also include the short-form video app TikTok, gaming video streaming service Twitch and many gaming platforms such as Steam and PlayStation Network. Instagram is also one of our customers' favourite services. 
As a rough estimate, 33.1 GB of mobile data can mean, for example, about 22 hours of full HD video, nearly 300 hours of good-quality streaming music or more than 330 hours of Instagram browsing per month. In reality, the total use of data is, of course, the sum of many things, and many applications also transfer data in the background even when they are not actively used.
5G accelerates data usage even further
The use of mobile data will continue to increase with the 5G network. This year, DNA has significantly expanded its 5G network around Finland, and it is now available for nearly one million people in 24 different municipalities. By the end of the year, DNA aims to reach a population coverage of over 1.5 million, which is almost 30% of Finland's population.
"The rapid construction of the 5G network will continue, and we are simultaneously also improving the existing 4G network. Due to the increasing capacity, the quality of our services will also improve despite the growing data volume," Laari says. 
DNA's 5G services are currently available in Helsinki, Espoo, Vantaa, Heinola, Hyvinkää, Hämeenlinna, Jyväskylä, Kuopio, Lahti, Lieto, Nokia, Oulu, Pirkkala, Pori, Raahe, Raisio, Rauma, Rusko, Seinäjoki, Sipoo, Tampere, Turku, Vaasa and Ylöjärvi.
*) Source: Tefficient report H1/2020. Tefficient is an international analysis, benchmarking and consultancy company in the telecommunications sector, with reports available for download at https://tefficient.com/mobile-data-operators-1h-2020/.
**) Zain's figure is based on the 2019 average due to the lack of more recent data. FarEasTone's figure is based on the first quarter of 2020 due to the lack of more recent data.
Further information for the media:
Jarkko Laari, Director, Radio Networks, DNA Plc, tel. +358 (0)44 044 4949, jarkko.laari@dna.fi
DNA Corporate Communications, tel. +358 (0)44 044 8000, viestinta@dna.fi
More information about our 5G network: www.dna.fi/5G
About DNA Oyj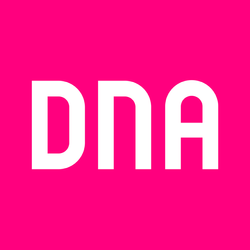 DNA Oyj
PL 10
01044 DNA
http://www.dna.fi
DNA is one of the leading telecommunications companies in Finland. We want to make our customers' daily lives less complicated. We offer connections, services and devices for homes and workplaces, contributing to the digitalisation of society. DNA's customers are continuously among the world mobile data usage leaders. We are Finland's largest cable TV operator. DNA has more than 4 million subscriptions in its fixed and mobile communications networks. The company was ranked the best employer in Finland in the large companies category of the 2019 Great Place to Work survey. In 2019, our net sales were EUR 942 million and we employ about 1,600 people around Finland. DNA is a part of Telenor Group, a leading telecommunications company across the Nordics. More information: www.dna.fi, Twitter @DNA_fi, Facebook @DNA.fi and LinkedIn @DNA-Oyj.