DNA's Helping Phone charity campaign raised €17,000
DNA's Helping Phone charity campaign mobilised Finns in the fight against digital inequality.
During the nearly two-week campaign, approximately 1,700 phones that had become useless for their owners were brought to DNA Stores for environmentally friendly and data secure recycling. DNA donated ten euros for each phone to Hope ry in full, and the total amount raised by the charity campaign was €17,000.
DNA wants to support and promote the realisation of digital inclusion throughout Finland and has chosen competent and impactful partners for this purpose. One of those partners is Hope ry.
"Hope ry promotes digital inclusion among families with children, which is extremely valuable work. The lack of a smart device makes the daily life difficult and labels young people in particular, as not having their own smart device may put them at risk of being excluded from their circle of friends," says Vilhelmiina Wahlbeck, Vice President, Corporate Communications, DNA.
Hope ry will use the donated funds to purchase smart devices for customer families who desperately need them. The need for devices is so great that each device already has a recipient.
Data security and environmental friendliness are crucial factors when recycling smart devices as mobile phones contain a lot of material that can be reused. If recycled incorrectly, an old mobile phone is harmful for the environment. Recycling mobile phones reduces greenhouse gas emissions as well: by recycling one mobile phone with DNA, it's possible to reduce carbon dioxide emissions by approximately 40 kg, which corresponds to driving about 220 kilometres with a passenger car.
DNA organised the Helping Phone campaign for the second time. The previous time was in 2018 when the campaign supported the operations of SOS Children's Village.
The original idea for the campaign came from a study carried out in the summer 2018, in which DNA asked parents of children aged 6–16 for their opinions on digital inclusion. According to the survey, nearly half of the respondents had noticed that if a child does not have a smart device, they become an outsider in their circle of friends.
Further information for the media:
DNA's study from 2018: A clear majority of parents estimate that there are digital inequalities among children in Finland, press release 20 November 2018.
Vilhelmiina Wahlbeck, Vice President, Corporate Communications, DNA Plc, tel. +358 (0)44 040 1671, vilhelmiina.wahlbeck@dna.fi
DNA Corporate Communications, tel. +358 (0)44 044 8000, viestinta@dna.fi
About DNA Oyj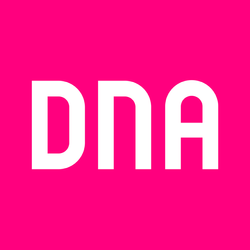 DNA Oyj
PL 10
01044 DNA
http://www.dna.fi
DNA is one of the leading telecommunications companies in Finland. We want to make our customers' daily lives less complicated. We offer connections, services and devices for homes and workplaces, contributing to the digitalisation of society. DNA's customers are continuously among the world mobile data usage leaders. We are Finland's largest cable TV operator. DNA has more than 4 million subscriptions in its fixed and mobile communications networks. The company was ranked the best employer in Finland in the large companies category of the 2019 Great Place to Work survey. In 2019, our net sales were EUR 942 million and we employ about 1,600 people around Finland. DNA is a part of Telenor Group, a leading telecommunications company across the Nordics. More information: www.dna.fi, Twitter @DNA_fi, Facebook @DNA.fi and LinkedIn @DNA-Oyj.