DNA's popular charity and recycling campaign starts again
DNA is launching its Helping Phone charity campaign on Monday, 13 July 2020 for the benefit of families with limited means. During the campaign, 13 July – 25 July 2020, DNA will donate EUR 10 to Hope ry for each mobile phone brought to DNA Store for recycling. Depending on the number of recycled phones, the donation can reach up to EUR 40,000.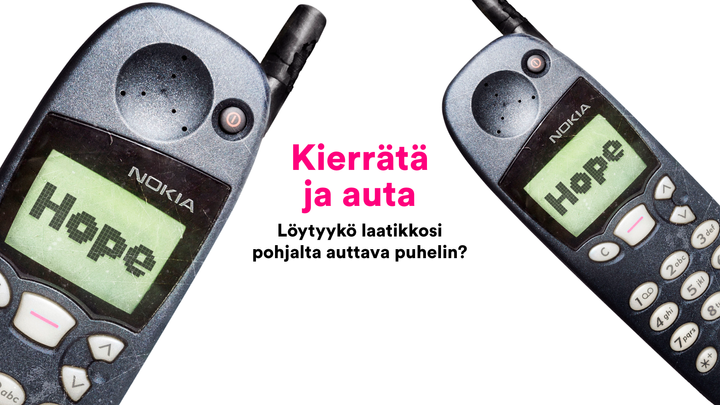 DNA's purpose is to promote digital equality with the campaign by supporting Hope's work. Hope uses the funds to donate smart devices to families in whose life it has the biggest impact while facilitating the daily life of the family members.
"Today, smart devices are important facilitators of families' daily lives. They are used to take care of things and keep in touch. We want to support the important work that Hope does with low-income families so that as many people as possible can have equal opportunities in this area," says Vilhelmiina Wahlbeck, Vice President, Corporate Communications, DNA.
The Helping Phone campaign is now launching for the second time. It was organised for the first time in 2018 for the benefit of SOS Children's Villages. The campaign's popularity exceeded all expectations. A tremendous number of old phones were found, and DNA's secure and environmentally friendly recycling process received thousands of phones.
Alongside HelsinkiMissio and SOS Children's Village, Hope ry is DNA's long-time charity partner. DNA regularly donates devices to Hope, which Hope then directs to low-income families with children. In addition to donating hundreds of smartphones to Hope every year, DNA is now launching its own campaign for Hope.
Hope immediately distributes all devices it has received and purchased with donations to its customer families. The need for phones is so great that Hope already has a family waiting for each device.
"Our customer families have a constant need for smartphones, as they have become a basic means of communication. Not having one makes it more difficult to run everyday errands and keep in touch with friends," says Eveliina Hostila, Executive Director from Hope ry.
Inequality is caused by not having a smart device or not knowing how to use one
Of the 1,029 people who responded to the survey focusing on digital equality published by DNA in March 2019 *), roughly 40 per cent considers that there is a person in their own immediate circle who has been excluded either from the society or social relationships due to digitalisation. Usually the excluded person is a relative, and the reason is thought to be the lack of knowledge. Over half of the respondents believed that the lack of devices or knowledge leads to increasing inequality in Finland.
Helping Phone Campaign
During the Helping Phone campaign, DNA will pay Hope ry EUR 10 for each phone that is brought to a DNA Store for recycling, up to a maximum of EUR 40,000. Any private person can bring their phone for recycling, including those who are currently not DNA's customers. Consumers can always bring their smart devices to DNA Stores for recycling, even outside the campaign period. DNA recycles the devices in an environmentally friendly and secure manner. If the customer buys a new device at the same time, DNA pays a replacement refund for the recycled device.
Further information:

*) Study by DNA and Nepa on digital inclusion (in Finnish) https://corporate.dna.fi/lehdistotiedotteet?type=stt2&id=69854743
Vilhelmiina Wahlbeck, Vice President, Corporate Communications, DNA Plc, tel. +358 (0)44 040 1671, vilhelmiina.wahlbeck@dna.fi
DNA Corporate Communications: tel. +358 (0)44 044 8000, communications@dna.fi
Hope – Yhdessä & Yhteisesti ry acts for the common good on a voluntary basis. Founded in 2009, the organisation assists families with children facing poverty or crises with the help of 20 local actors around Finland. The aid consists of concrete clothing and goods donations, support for hobbies and recreational experiences. www.hopeyhdistys.fi
Images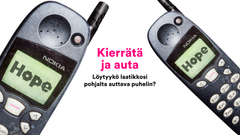 About DNA Oyj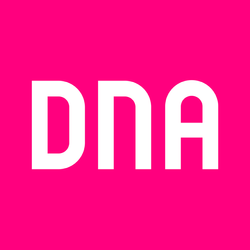 DNA Oyj
PL 10
01044 DNA
http://www.dna.fi
DNA is one of the leading telecommunications companies in Finland. We want to make our customers' daily lives less complicated. We offer connections, services and devices for homes and workplaces, contributing to the digitalisation of society. DNA's customers are continuously among the world mobile data usage leaders. We are Finland's largest cable TV operator. DNA has more than 4 million subscriptions in its fixed and mobile communications networks. The company was ranked the best employer in Finland in the large companies category of the 2019 Great Place to Work survey. In 2019, our net sales were EUR 942 million and we employ about 1,600 people around Finland. DNA is a part of Telenor Group, a leading telecommunications company across the Nordics. More information: www.dna.fi, Twitter @DNA_fi, Facebook @DNA.fi and LinkedIn @DNA-Oyj.