DNA's tech trends for 2021 detail the many dimensions and impacts of 5G, networking and the coronavirus pandemic
DNA has created a list of the key tech trends for the coming year. These trends clearly demonstrate that the coming year will be a year of opportunities fuelled by technological developments and the effects of the coronavirus pandemic. Sustainability themes are also set to become increasingly important, and the pressure for offering equal opportunities for participation and creating environmentally friendly technologies will grow in many companies.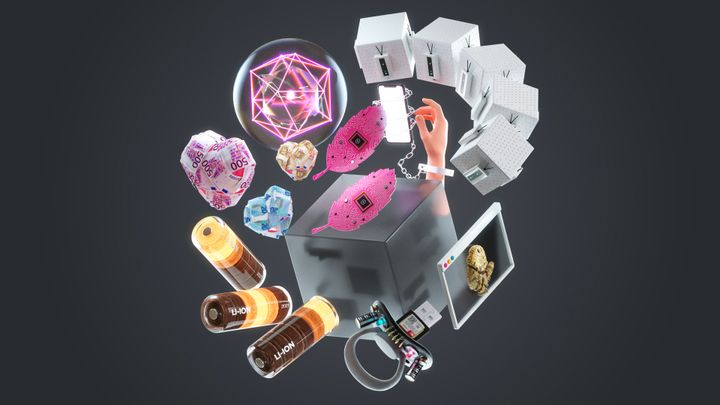 The 17 trends identified by DNA's experts cover a wide selection of current phenomena. The trends that have had the strongest impact on DNA's operations are related to networking, safety and the opportunities provided by 5G.
- People have been very interested in purchasing fast and stable fixed 5G connection to their offices and homes this past year, and we at DNA have received a lot of good feedback from our fixed 5G customers. In the coming year, our 5G network will expand further, allowing more and more people to sign up for a fixed 5G connection, explains Tuukka Toivonen, Director of Corporate Business Strategy and Business Management at DNA.
SD-WAN, or the provision of connections between offices as a centralized corporate network solution, is also an important service for many DNA customers. SD-WAN solutions will increasingly evolve into SD-Branch solutions that can handle not only the connections between offices but also of the local area networks of each location.
DNA's published trend list has been designed with companies and entrepreneurs in mind, but it contains interesting and up-to-date information for everyone.
- The trend of migrating work, studies and services online due to the coronavirus will continue even after the virus has been eliminated. In addition, threats to cybersecurity in particular and the possibilities for improving it apply to anyone who works, does business or just spends time on an information networks, Toivonen emphasises.
Cybersecurity is strongly present in these new trends, and one particularly interesting example is artificial intelligence: according to a study by Forrester, a research company, 88% of security experts estimate that AI and machine learning-augmented attacks are set to become mainstream. In addition, more than half expect this to occur in 2021. Each successful new attack type produces training material for machine-learning algorithms that can identify weaknesses at an increasingly rapid rate, thus enabling increasingly clever strikes to occur.*)
By surveying and sharing the trends affecting technology and working life, DNA wants to support its customers in a constantly changing business environment.
More information for media:
Tuukka Toivonen, Director, DNA Plc, tel. +358 (0)44 044 3333, tuukka.toivonen@dna.fi
DNA corporate communications: tel. +358 (0)44 044 8000, communication@dna.fi
Load The Guide DNA Technology Trends for 2021 (currently only in Finnish. To be translated in English in January 2021) at: https://www.dna.fi/yrityksille/teknologiatrendit2021
Attachment: The summary of Tech trends for 2021
*DNA Technology Trends for 2021