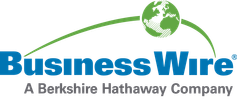 Dodson Awarded Comprehensive Judgment in Copyright and Breach of Confidence Case
The New Zealand High Court has issued a judgment in favour of Dodson Motorsport Limited for infringement of its copyright in its Promax high-performance clutches for the Nissan GT-R R35 and for breaches of the Fair Trading Act. The judgment also found that Dodson's former manufacturer breached its confidence. Dodson filed proceedings against the defendants in January 2017.
The defendants, Logiical Performance Limited, Carl John Hannaford, GRD Engineering Services and Kelvin James Gray were found to have infringed Dodson's copyright. In addition, two of the defendants, Mr Hannaford, a former Dodson employee and his company, Logiical, were also found to have engaged in misleading and deceptive conduct in breach of s.13 (b) of the Fair Trading Act 1986.
Justice Edwards awarded Dodson damages of NZ$129,494.
GRD Engineering Services, and Mr Gray were found to have breached their duty of confidence owed to Dodson by wrongfully appropriating commercially sensitive information provided by Dodson to manufacture parts in direct competition with Dodson.
Judge recognises "substantial innovation" in Dodson's design pathway for its high-performance clutches
Justice Edwards found Dodson held copyright by virtue of the originality of its designs and the pathway that it followed: "The different features of the Dodson part are the result of independent skill and labour. The rationale for those changes is the creation of a more robust and reliable transmission which can withstand the greater duty from a high-performance use of the car. Overall, I consider the quality of the Dodson features… are sufficient to impart originality. Innovation in the development of Dodson's clutch parts was the point of difference between it and its competitors and was the backbone of its business."
The Court was satisfied that Dodson's clutches provided a clutch assembly capable of withstanding increased power and greater rotational forces.
Dodson Motorsport General Manager, Steve Parker, says the judgment reinforces the superiority of Dodson's high-performance clutches.
"Our product is developed with a coherent set of design principles and follows a consistent and innovative design pathway. Our commitment is to develop robust and reliable transmissions which can withstand the power generated in high-performance use. You don't get that from a copy."
Clive Elliott QC, Dodson's lead counsel, says this illustrates how New Zealand copyright law protects innovative designs in two- or three-dimensional industrial designs.
View source version on businesswire.com: https://www.businesswire.com/news/home/20191007005270/en/
Contact information
Fred Russo, Botica Butler Raudon Partners, Fredr@botica.co.nz
About Business Wire

Business Wire
http://www.businesswire.com
For more than 50 years, Business Wire has been the global leader in press release distribution and regulatory disclosure.