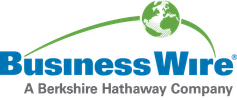 Drake Star Partners Opens San Francisco Office
Technology, Media and Communications global investment bank Drake Star Partners announced today the opening of its new office in San Francisco. Mark Bradt, who recently joined Drake Star, is the firm's first Partner based locally in the Bay Area. In line with the firm's global growth strategy, this latest office opening further shows Drake Star Partners' expanding footprint in prominent tech markets internationally. San Francisco represents Drake Star's tenth office, adding to existing offices in New York, London, Paris, Munich, Los Angeles, Berlin, Amsterdam, Geneva and Tokyo.
The opening of the office at 650 California Street in San Francisco heralds the firm's expansion within the world's largest technology hub. It is earmarked by Drake Star's deep understanding of the local landscape, which already allows the firm to actively market international deals to funds and corporates established in the Bay Area, while also executing locally-based projects on a global scale.
Mark Bradt, Partner at Drake Star Partners, commented: "I am thrilled to join a global firm offering such a strong focus in technology, media and communications. The market reaction to Drake Star's growth and value proposition as a fully integrated, tech-focused investment bank has been very impressive. I feel privileged to be driving the firm's operations in San Francisco, and look forward to deepening relationships with investors and corporates in the local market."
Gregory Bedrosian, Managing Partner and Co-CEO at Drake Star Partners, added: "We are very pleased to have Mark Bradt join the team and lead our new San Francisco office. Mark not only brings over 16 years of experience advising on M&A and corporate finance transactions for clients around the globe, he also brings a valuable network of relationships from the Bay Area along with crucial local knowledge. Mark is well positioned to run our San Francisco office and has already had the opportunity to leverage our unique cross-border dealmaking expertise delivered by our sector-focused, multi-country deal teams."
Marc Deschamps, Managing Partner and Co-CEO at Drake Star Partners, continued: "Our San Francisco office launch is undoubtedly a show of confidence, which we believe to be backed by our deep sector expertise and established cross-border dealmaking capability. The location of this office opening is no coincidence as it highlights an important step in Drake Star's strategy: to broaden our global coverage in the West Coast (in addition to our L.A. office) and to link this coverage to our strong presence in the East Coast and across Europe. The office not only offers further reach to leading Bay Area investors and acquirers, extending our international operations, but also offers our differentiated M&A services for local growth and middle-market tech companies."
Before joining Drake Star Partners, Mark Bradt was a Director in Houlihan Lokey's TMT (Technology) investment banking practice based in the firm's San Francisco office, and previously was also a member of the firm's European Corporate Finance practice in London. He held several other roles in technology-focused investment banking groups, notably at ArchPoint Partners and J.P. Morgan Chase. Mark Bradt holds a Master in Finance from the London Business School, an MBA from the Thunderbird School of Global Management and a Bachelor in Finance from the California Polytechnic State University in San Luis Obispo, CA.
About Drake Star Partners
Drake Star Partners is a global investment banking firm serving the technology, media and communications sectors (TMC) with offices in New York, London, Paris, Munich, San Francisco, Los Angeles, Berlin, Amsterdam, Geneva and Tokyo. The firm focuses on M&A and corporate finance for its clients worldwide. Drake Star Partners has completed over 300 transactions since 2004, 70% of which are cross-border.
Drake Star Partners is the marketing name for the global investment bank Drake Star Partners Limited and its subsidiaries and affiliates. In the USA, all securities in the USA, are transacted through Drake Star Securities LLC. In the USA, Drake Star Securities LLC is regulated by FINRA and is a member of SIPC. © 2016 Drake Star Partners.
View source version on businesswire.com: http://www.businesswire.com/news/home/20170905005065/en/
Contact information
Drake Star Partners
Mark Bradt
mark.bradt@drakestar.com
Tietoja julkaisijasta
Business Wire
http://www.businesswire.com
For more than 50 years, Business Wire has been the global leader in press release distribution and regulatory disclosure.