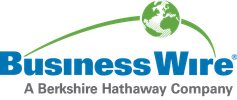 Dubai Becomes World's First City to Enable Investors Start Business from Remote Locations
In another world's first, investors globally will now be able to start their business in Dubai without having to be in the UAE, following an agreement between Dubai Investment Development Agency (Dubai FDI), an agency of the Dubai Economic Development (DED) in Dubai, and the US-based Alliance Business Centres Network (ABCN).
This press release features multimedia. View the full release here: https://www.businesswire.com/news/home/20181014005017/en/
Dubai FDI and Alliance Business Centres in landmark partnership (Photo: AETOSWire)
The partnership will enable investors overseas to use a network of 650 business centers in 45 countries to start a business in Dubai.
Through the agreement, Dubai FDI seeks to attract international companies to Dubai and enable them grow and expand their business by leveraging a full range of professional services provided by ABCN. The partnership comes at a time when global investors and major multinationals are looking to capitalise on the prospects in Dubai, including its vibrant lifestyle, facilities, cultural diversity and openness, in addition to the highly competitive business environment.
The largest global network of serviced offices, ABCN is also one of the leading providers of investor and corporate services for more than 50,000 clients and manages 15 million square-foot of serviced offices worldwide. ABCN operates its businesses in the Middle East, Africa and Russia through its Dubai headquarters.
The business centres network will particularly cover GCC countries such as Saudi Arabia, Bahrain and Kuwait, in view of the close relationship between these countries and Dubai and the importance accorded to regional co-operation in the vision and directives of the UAE leadership, said Fahad Al Gergawi, CEO of Dubai FDI.
Sherif Kamel, Regional President, ABCN in RMEA said the ABCN service centres worldwide are capable of offering solutions and information on the various economic sectors in Dubai, in addition to facilitating constant communication and follow-up to ensure uninterrupted processes.
The agreement seeks to build on the growing global interest in Dubai and the UAE as an increasing number of multinationals are attracted by the political and economic stability, rapid economic growth, efficient and fast-growing capital markets in the UAE. The ambitious infrastructure projects Dubai has launched ahead of the Expo 2020 and the whole new world of opportunities the emirate has opened for world-class expertise, entrepreneurial excellence, and innovation are expected to accelerate investment inflows into the emirate.
*Source: AETOSWire
View source version on businesswire.com: https://www.businesswire.com/news/home/20181014005017/en/
Contact information
Dubai FDI
Ahmad AlRais, +97144455958
ahmad.alrais@dubaided.gov.ae
Tietoja julkaisijasta
Business Wire
http://www.businesswire.com
For more than 50 years, Business Wire has been the global leader in press release distribution and regulatory disclosure.