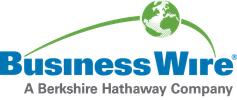 Ebola Successfully Neutralized by Latest Generation Polyclonal Immunotherapy
SAB Biotherapeutics, Inc. (SAB), a clinical-stage biopharmaceutical company, today announced that its anti-Ebola immunotherapy (SAB-139) provided "100% protection against a lethal dose of the Ebola virus" in a recent animal study published in The Journal of Infectious Diseases . The study was conducted by the National Interagency Confederation for Biological Research and other collaborators including United States Army Medical Research Institute of Infectious Diseases (USAMRIID) and the Naval Medical Research Center (NMRC).
This press release features multimedia. View the full release here: https://www.businesswire.com/news/home/20180815005602/en/
New Ebola immunotherapy developed by SAB Biotherapeutics uses natural human polyclonal antibodies to combat disease. (Photo: SAB Biotherapeutics)
According to the World Health Organization, Ebola virus disease (EVD), formerly known as Ebola hemorrhagic fever, is a severe, often fatal illness in humans with an average fatality rate around 50%. Case fatality rates have varied from 25% to 90% in past outbreaks, and there is currently no licensed treatment proven to neutralize the virus.
During recent outbreaks of EVD in West Africa, passive immunotherapy with convalescent plasma containing polyclonal antibodies from recovered patients was used as an effective treatment. However, the amount and availability of these medicines are limited by the number of survivors.
SAB-139 was produced from SAB's proprietary DiversitAb™ platform utilizing transgenic cattle (Tc Bovine™) to produce large amounts of natural human, rather than bovine, antibodies in response to an antigen—in this case EVD.
"This study demonstrates that a human polyclonal antibody-based product can be used to prevent EVD in the most advanced animal model available. This is impressive when one considers that SAB-139 did not require the use of plasma or cells from human EVD survivors," said Jay Hooper, M.D., chief of the molecular virology branch of USAMRIID. "The ability to rapidly produce a human polyclonal antibody product without the need for material from infected animals or humans could be particularly useful when combating novel emerging infectious diseases."
In the study, all animals treated with SAB-139 at one-day or three-days post-infection survived versus none of the control animals. In addition, the animals treated with SAB-139 exhibited no symptoms of EVD.
"Polyclonal antibodies are a powerful tool against emerging infectious diseases," said Eddie J. Sullivan, PhD, SAB Biotherapeutics president and CEO. "They are our body's natural defense to combat pathogens. With our platform, we can rapidly produce large amounts of targeted human antibodies without using humans—the limiting factor in current convalescent therapies in responding to a widespread outbreak."
To produce the immunotherapy, Tc Bovine were vaccinated with the EVD antigen. Within a brief period of time, they produced significant amounts of fully human antibodies to combat the virus. Plasma was then collected, in the same way it is collected from human donors, and purified to isolate the antibodies that become the treatment.
"Our DiversitAb platform continues to demonstrate the ability to rapidly produce targeted immunotherapies to emerging infectious diseases with epidemic potential," added Sullivan. "We will continue to work with our collaborators to develop life-saving medicines for both patients and those who care for them to prevent or stop an outbreak."
About SAB Biotherapeutics, Inc.
SAB Biotherapeutics, Inc. (SAB) is a clinical stage biopharmaceutical company leading the science and manufacturing of human antibody therapeutics. Utilizing some of the most advanced polyclonal antibody science, SAB is delivering the world's first large-scale platform to create fully human immunoglobulins. This natural production platform holds the potential for treatment of public health problems, rare conditions, long-term diseases and global pandemic threats.
View source version on businesswire.com: https://www.businesswire.com/news/home/20180815005602/en/
Contact information
For SAB Biotherapeutics, Inc.
Melissa Ullerich, +1 605-695-8350
mullerich@sabbiotherapeutics.com
Tietoja julkaisijasta
Business Wire
http://www.businesswire.com
For more than 50 years, Business Wire has been the global leader in press release distribution and regulatory disclosure.