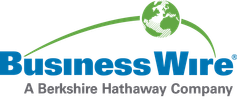 Elliott Advisors (UK) Limited Has an Interest in Ordinary and Saving Shares of Telecom Italia
Elliott Advisors (UK) Limited ("Elliott") has an interest in ordinary and saving shares of Telecom Italia. The position in ordinary shares is such that it does not exceed, as of today, the thresholds mandating disclosure under applicable Italian laws.
As an investor in Telecom Italia, Elliott has spent significant time and resources in recent months analysing the company and its strategic alternatives. In Elliott's view, Telecom Italia's governance, valuation, strategic direction and relationships with Italian authorities would be improved by replacing certain members of the board with new, fully independent and highly qualified directors. Accordingly, Elliott is considering taking steps towards achieving that goal.
Although Elliott may further increase its interest in Telecom Italia (in which event it will disclose any threshold being crossed in compliance with applicable Italian laws), it is not seeking to and will not seek control of Telecom Italia.
About Elliott
Founded in 1977, Elliott Management Corporation is one of the oldest private investment firms of its kind under continuous management. The firm's investors include pension funds, private endowments, charitable foundations, family offices, and employees of the firm. Elliott Advisors (UK) Limited is an affiliate of Elliott Management Corporation.
View source version on businesswire.com: http://www.businesswire.com/news/home/20180306006597/en/
Contact information
Elliott Advisors (UK) Limited
Sarah Rajani CFA, +44 (0) 20 3009 1475
srajani@elliottadvisors.co.uk
or
Verini & Associati
Marcella Verini, +39 02 45395500
mverini@verinieassociati.com
Tietoja julkaisijasta
Business Wire
http://www.businesswire.com
For more than 50 years, Business Wire has been the global leader in press release distribution and regulatory disclosure.