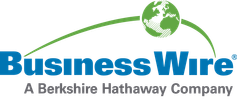 Elliott Advisors (UK) Limited Statement on Telecom Italia
In its latest assault on shareholder rights, the Board of Telecom Italia, backed by its largest shareholder Vivendi, is now challenging the recent ruling by the Board of Statutory Auditors. Stakeholders should see this for what it is – another cynical attempt by Vivendi to avoid accountability and delay a shareholder vote.
About Elliott
Founded in 1977, Elliott Management Corporation is one of the oldest private investment firms of its kind under continuous management. The firm's investors include pension funds, private endowments, charitable foundations, family offices, and employees of the firm. Elliott Advisors (UK) Limited is an affiliate of Elliott Management Corporation.
Our approach to TIM is consistent with our approach to many of our current and previous investments. We have invested a significant amount of time and resources into understanding TIM, including hiring numerous advisors and consultants with whom we have worked closely together with our business associates. We believe strongly in the value conclusions that we have drawn as a result of this effort.
For more information, please visit our dedicated website www.transformingTIM.com.
View source version on businesswire.com: https://www.businesswire.com/news/home/20180410006111/en/
Contact information
Media:
Elliott Management Corporation
Michael O'Looney, +1-212-478-2687
mOlooney@elliottmgmt.com
or
Verini & Associati
Marcella Verini, +39 02 45395500
mverini@verinieassociati.com
or
Shareholders:
Georgeson
Stefano Marini
+39 (06) 42171 201
+34 (91) 7012170
s.marini@georgeson.com
Tietoja julkaisijasta
Business Wire
http://www.businesswire.com
For more than 50 years, Business Wire has been the global leader in press release distribution and regulatory disclosure.