EMMA's collections are made accessible to everybody through the Finna search service
More than one thousand artworks will be digitally accessible when EMMA – Espoo Museum of Modern Art joins the national search service Finna. Through EMMA's Finna pages, you can get broadly acquainted with artworks and design objects in the Museum's collections as well as with their sketches. The collection exhibitions shown in previous years at EMMA can be revisited through thematic wholes. The material now published will in the future be supplemented with new, updated contents.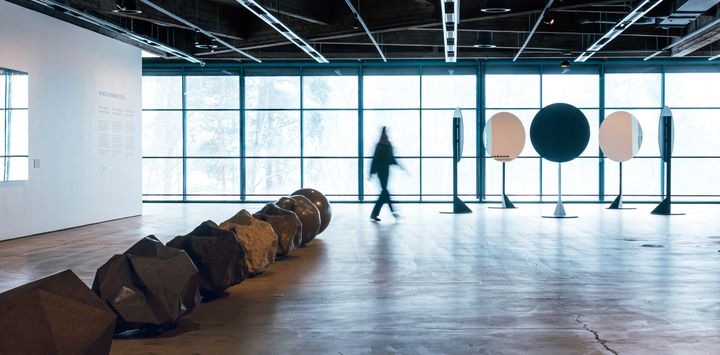 The art content of Finna expands when EMMA adds 1244 new works to the database. Apart from EMMA's own Finna page, another way to find the new art materials is the nationwide Finna.fi page, which brings together the materials of different organisations. The online service offers the user a multifaceted possibility of getting acquainted with EMMA's collections from home. 247 works from the Museum's own EMMA Collection are included. In addition, through the service you find works from collections deposited at EMMA. There are, for example, a total of 896 works from The Saastamoinen Foundation Art Collection and the Tapio Wirkkala Rut Bryk Foundation Collection.
EMMA's Finna page presents collection exhibitions shown in previous years, with whose works you can get acquainted through curated thematic wholes. The user can, for example, return to Lars-Gunnar "Nubben" Nordström's retrospective shown at EMMA in 2015 or the exhibition Rut Bryk – The Magic Box shown in the following year. The works of the Saastamoinen Foundation Collection Exhibition Touch in its varying displays can also be found in the search service.
Through the internet service, you can search individual artworks for example by the artist's name or use artistic techniques as a guideline for studying the works. The service contains i.a. prints, paintings, photos, sculptures and design. The majority of the entries include images of the works. Later, i.a. works from the Collection Kakkonen deposited at EMMA in the autumn of 2020 by art and design collector, Commercial Counsellor Kyösti Kakkonen, as well as some more recent additions to the collection, will be added to the database.
Finna is a nationwide search service maintained by The National Library of Finland and financed by The Ministry of Education and Culture through which you can acquaint yourself free of charge with the materials of museums, libraries, archives and other institutions. Finna strives to make Finnish cultural and scientific materials accessible to increasing numbers of people and to serve students, researchers and all those interested in the contents of the online service. The overarching theme of EMMA's program in 2021 is the power of art. With its digitally published materials, EMMA wants to offer the public the possibility of experiencing this power also outside the walls of the museum building.