Enerqo Oy is rapidly electrifying buses and HGVs in Finland
Enerqo Oy supplies high speed DC charging systems that offer solutions to meet Finland's climate goals. The company, which started in 2020, is significantly expanding its operations in Finland during 2022 with the realistic goal of market leadership in its field.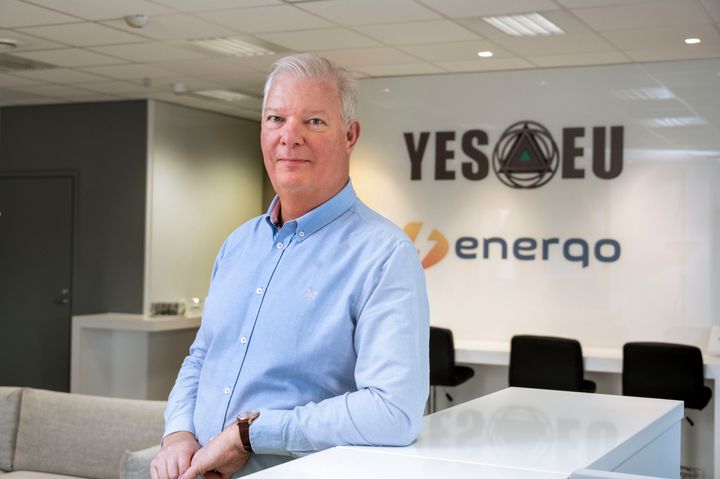 Emission-free requirements for cities and especially city traffic are getting increasingly tougher. We already see that the number of electric buses in local urban traffic in Finland is growing rapidly.
"According to EU requirements, in 2026 as many as 30 percent of buses must be electric," says Mikko Summala, Sales Manager at Enerqo Oy. That means thousands of new electric buses to Finland in a few years, which of course also need increasingly more powerful charging infrastructure.
Many actors' own goals are even more ambitious. Helsingin Seudun Liikenne (Helsinki Metropolitan Transport) HSL will strive for completely emission-free public transport services by 2035.
A recent VTT study states that electric buses are the cheapest alternative to diesel and hydrogen based on total costs.
Electrification of means of transport is a completely new thing for many in the industry, although electrification is the safest and most effective way to reduce emissions. That is why Enerqo offers full system deliveries on a turnkey basis.
Enerqo already charges more than half of Finland's electric buses. Enerqo's equipment is used for about 250 charging pistols and 13MW of charging power in large cities in southern Finland, and operations are expanding.
"We take care of the total delivery, ie we import, design, install and maintain the charging systems for the customer. The turnkey principle ensures that the customer does not find himself in a situation where some vital aspects of the delivery are missing, such as the electricity company's connection work, "Summala describes.
Additional information: Mikko Summala, tel. +358 40 6403136
About Enerqo Finland Oy
Enerqo Finland Oy
Perintötie 8
01510 VANTAA


Enerqo Oy provides high power EV charging solutions for bus operators, heavy goods vehicles and other users needing DC charging.
Our offering ranges from 150 kW single charging station to 2160+ kW charging containers with up to 48 guns.
With our sister company YES-EU Oy we cater for the whole electric bus ecosystem with leading brands of electric buses and charging equipment, installation and full on-site maintenance services.
Our equipment is already in use for about 250 charging pistols and about 13MW of charging power in the major cities of southern Finland, and we are constantly expanding our operations and operating area.
Subscribe to releases from Enerqo Finland Oy
Subscribe to all the latest releases from Enerqo Finland Oy by registering your e-mail address below. You can unsubscribe at any time.
Latest releases from Enerqo Finland Oy
In our pressroom you can read all our latest releases, find our press contacts, images, documents and other relevant information about us.
Visit our pressroom