Enerqo to join WEC Finland
Enerqo Finland Oy, a company specializing in electrifying city buses and heavy road transport, has been accepted as the first company in its field to become a member of the Finnish branch of the World Energy Council.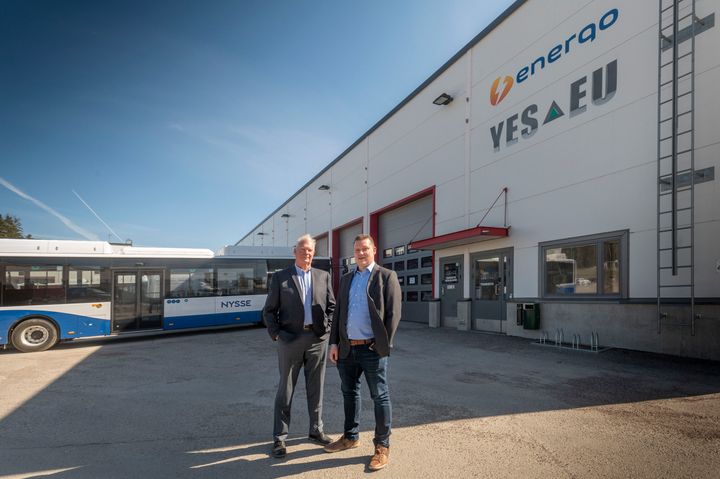 "I warmly welcome Enerqo as a member of WEC Finland. Questions related to low-emission traffic are important to the association, which is why it's great to have Enerqo involved in our activities. Emissions from heavy traffic in particular have long seemed to be difficult to reduce. As a supplier of complete systems, Enerqo is clearly a pioneer in this field," says Executive Director Vesa Vuolle from WEC Finland.
WEC Finland acts as a platform for the debate on the energy sector. In addition, the association promotes the development of the Finnish energy sector with representatives of different energy producers and other stakeholders. WEC Finland is the Finnish member committee of the World Energy Council.
"The electrification of road traffic is at the center of the green transition and climate change, which is why we consider it important to join the activities of WEC Finland," says Mikko Summala from Enerqo.
"Extensive charging systems will be a significant part of urban energy systems in the future. The change is fast and to meet its challenges we need cooperation between different actors", Summala emphasizes and says that Enerqo already charges 75 percent of Finland's electric buses.
For more information contact:
Executive Director Vesa Vuolle, WEC Finland, tel. +358 45 1097899, vesa.vuolle@wecfinland.fi
Sales Manager Mikko Summala, Enerqo Finland Oy, tel. +35840 6403136, mikko.summala@enerqo.com
Images
About Enerqo Finland Oy
Enerqo Finland Oy
Perintötie 8
01510 VANTAA


Enerqo Oy provides high power EV charging solutions for bus operators, heavy goods vehicles and other users needing DC charging.
Our offering ranges from 150 kW single charging station to 2160+ kW charging containers with up to 48 guns.
With our sister company YES-EU Oy we cater for the whole electric bus ecosystem with leading brands of electric buses and charging equipment, installation and full on-site maintenance services.
Our equipment is already in use for about 500 charging pistols and over 30 MW of charging power in the major cities of southern Finland, and we are constantly expanding our operations and operating area. We currently charge 75% of all electric buses in Finland.
Subscribe to releases from Enerqo Finland Oy
Subscribe to all the latest releases from Enerqo Finland Oy by registering your e-mail address below. You can unsubscribe at any time.
Latest releases from Enerqo Finland Oy
In our pressroom you can read all our latest releases, find our press contacts, images, documents and other relevant information about us.
Visit our pressroom