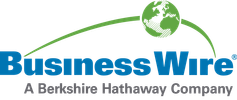 Entersekt Sets Sights on the Nordics
Entersekt, an innovator in mobile-first fintech solutions, today announced its entry into the competitive Nordic market. The identity and payments enablement provider serves banks and other enterprises operating in 45 countries.
Entersekt's interest in Scandinavia derives from its openness to digital banking and payments innovation. Digitization may be transforming business in every corner of the world, but few regions have experienced the wholesale change in consumer payments behaviour that the Nordics have.
While governments, central banks, and the banking industry as a whole have pushed a cashless agenda for several years now, many point to Nordic consumers' enthusiastic adoption of cashless transacting as the true driver behind the boom in digital payments.
Consumers in the region have never been hidebound to payments innovation, as smart card penetration rates demonstrated years ago. Payments-ready smartphones are, of course, everywhere and the retail NFC infrastructure is superb. Payments apps, virtual wallets, and wearables are used by majorities in all countries.
Swedes and Norwegians in particular lead the digital payments trend. It's regularly predicted that Sweden will become the first cashless country in the world, but Jon Nicolaisen, the deputy governor of Norway's central bank, told an audience in London's Guildhall in April this year that, for all intents and purposes, his country is already cashless.
There's a vibrant fintech sector in the region, with several innovative digital security firms and popular app-based payments providers like MobilePay, Vipps, Lunar Way, Swish, and iZettle. It is rare, though, for companies to be active in both security and payments, as Entersekt is.
Entersekt's mobile identity platform was engineered not only to secure sensitive digital interactions but to help service providers respond quickly to changes in consumer payments preferences. Its product Connekt provides banks with an ever-expanding menu of on-the-go digital payment functionality and third-party services, which they can switch on quickly and painlessly within their existing apps.
"Staying ahead in the race to innovate is understandably a top priority for banks, but so is reassuring their customers that their information is secure as they experiment with new technologies and payments experiences," said Frans Labuschagne, Entersekt's country manager for the United Kingdom and Ireland, who is also overseeing the company's first forays into Scandinavia. "That's where Entersekt excels: helping you to engage your customers remotely in the lightest, most convenient way, without exposing them to the risk of data theft and fraud."
Entersekt's operations in Scandinavia are at present managed out of Oslo, Norway. "We are open for business," announced Vegard Finstad and John Anders Hoel, financial services and retail industry veterans representing Entersekt in Scandinavia. "Following significant growth in the other parts of Europe, the time is right for Entersekt to look north to a region where we think it has a lot to contribute."
About Entersekt
Entersekt is an innovator of mobile-first fintech solutions. Financial services providers and other enterprises rely on its patented mobile identity system to provide both security and the best in convenient new digital experiences to their customers, irrespective of the service channel. For more information, visit www.entersekt.com.
View source version on businesswire.com: https://www.businesswire.com/news/home/20181115005052/en/
Contact information
Entersekt
Jeanne Maartens, +27 21 815 2800
SVP Marketing
Tietoja julkaisijasta
Business Wire
http://www.businesswire.com
For more than 50 years, Business Wire has been the global leader in press release distribution and regulatory disclosure.