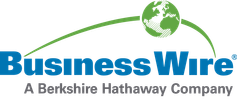 Enyx Premieres the First TCP and UDP Offload Engines for Intel Stratix 10 FPGA on REFLEX CES XpressGXS10-FH200G Board
Enyx, a world-class pioneer in ultra-low latency FPGA-based technology and solutions, is pleased to announce its enterprise-class TCP/IP, UDP/IP and MAC network connectivity Intellectual Property (IP) Cores for FPGAs and SoCs support for the high-performance REFLEX CES XpressGXS10-FH200G PCIe Board, which features a Stratix 10 GX FPGA from Intel's new top-of-the-line 14nm Stratix 10 family
"We are pleased to collaborate with our valued partner REFLEX CES to offer the industry-first TCP and UDP full hardware stacks on Intel's new, cutting-edge Stratix 10 FPGAs,"says Eric Rovira Ricard, VP Business Development North America at Enyx. "Intel is making FPGA technology ready for data centers, opening new areas for hardware offloading applications in high performance computing, and Enyx is proud to provide the most mature and feature rich network protocol stacks for seamless, FPGA-enabled network connectivity on the latest devices."
"We are delighted to work with Enyx to offer the best-in-class UDP & TCP IP low latency reference design on our Stratix 10 FPGA board first to market for the Finance and Networking applications, and therefore providing a fast and trusted solution," said Eric Penain, Chief Business Officer at REFLEX CES.
Enyx nxTCP and nxUDP IP Cores feature full RTL Layers 2,3,4 implementations with integrated 40G/25G/10G/1G MAC, compliant with the IEEE 802.3 standards, supporting ARP, IPv4, ICMP, IGMP and TCP/UDP protocols. nxTCP and nxUDP are designed to work seamlessly on Intel and Xilinx FPGA and SoC designs. Enyx TCP implementation on Intel Stratix 10 GX devices feature latencies of less than 60 ns in transmission and 110 ns in reception and can also manage up to 32,768 TCP sessions in parallel.
REFLEX CES XpressGXS10-FH200G is the first commercially available PCIe board supporting the 14nm Intel Stratix 10 FPGA family. This board includes the biggest 2800 KLE Stratix 10 density for processing intensive and various data algorithms with its mix of memory capabilities in DDR4 and QDR2+, an optical interface capability of 200Gbit via two QSFP28 cages, uses PCIe gen3 x16. A 200Gbit board-to-board interface is provided using a firefly connection. REFLEX CES is an Enyx' certified board partner.
Starting in 2018, the Intel Stratix 10 version downloadable package will be available and will include a reference design for the REFLEX CES XpressGXS10-FH200G PCIe board.
About Enyx
Enyx is a leading developer and provider of FPGA-based ultra-low latency technologies and solutions. Enyx Technology & Design Services division provides design services and connectivity IP cores for FPGA and SoC, for tailored Smart NICs and Smart Switches.
More information: www.enyx.com
About REFLEX CES
REFLEX CES simplifies the adoption of FPGA technology with its leading-edge FPGA-based custom embedded and complex systems. REFLEX CES FPGA network platforms enables better flexibility and ease of programming, offering a faster and most powerful board, and reducing the customer's' technology risks and time to market.
More information: www.reflexces.com
View source version on businesswire.com: http://www.businesswire.com/news/home/20171116005686/en/
Contact information
Enyx
Jacqueline Genow, +16465132924
communication@enyx.com
or
REFLEX CES
Eric PENAIN, +33(0)169870255
epenain@reflexces.com
Tietoja julkaisijasta
Business Wire
http://www.businesswire.com
For more than 50 years, Business Wire has been the global leader in press release distribution and regulatory disclosure.