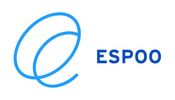 Espoo experimenting with new solutions to tackle food waste in stores
This autumn, Espoo is piloting ways to reduce food waste generated in food stores. K-Market Kilo will take part in the waste food experiment, with a waste food day to be held there on Saturday 10 October at 12noon–4pm. Food waste and the efforts to reduce waste will be discussed on that day of the campaign. Customers will receive tips on tackling their own food waste, and a guide on food waste for households will be handed out.
In the experiment about to be launched, the City of Espoo and Tyrsky-Konsultointi Oy will pilot the Waste Hero waste expert service, where food waste generated in groceries is combated not by individual and random actions but by systematic review of operating methods and new, innovative operating models. The primary objective of the experiment is to prevent waste before it is generated and to optimise the use of raw materials at risk of becoming waste by further processing them into new products, for instance. The Waste Hero service collects all possible ways for retailers to reduce waste, from which individual retailers select the operating models appropriate for their own store.
Food waste is generated at all stages of the food chain and a variety of measures have already been taken in shops to reduce it. However, there is still work to be done, as shops account for about 18%, or 65–75 million kilos, of all food waste in Finland. Of this, 15% is reused. Most of the products that end up as waste in shops are fresh products, such as fruit, vegetables and bread. In total, up to 460 million kilos of food waste is generated in Finland. 
The production, transport and preparation of food generates a great deal of greenhouse gas emissions. When food that could be used ends up in the trash, these emissions have been generated in vain. It is vitally important, not only for the environment but for the economy too, to prevent food waste. The experiment about to be launched now seeks to respond to this challenge. 
The experiment is part of the 6Aika KIEPPI project, which aims to promote the circular economy and solutions based on the circular economy in Espoo, Tampere and Turku.
Contacts
Johanna Kohvakka, Tyrsky-Konsultointi Oy, johanna.kohvakka@tyrskyconsulting.fi, tel. 044 0241 011

Mia Johansson, City of Espoo, mia.johansson@espoo.fi, tel. 040 553 0439

Kimmo Relander, Retailer, K-Market Kilo, kimmo.relander@k-market.com, tel. 040 595 4591

About Espoon kaupunki - Esbo stad