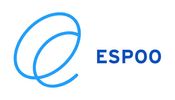 Espoo invests in sustainable growth
The City of Espoo gains about 4,600 new inhabitants every year. The city is preparing for strong growth by investing in the development of urban structure and service premises, particularly along the West Metro, the Jokeri Light Rail and the City Rail Link. A master plan for the northern and middle parts of Espoo, covering more than a third of the city's area, is also being prepared. #Espoobudget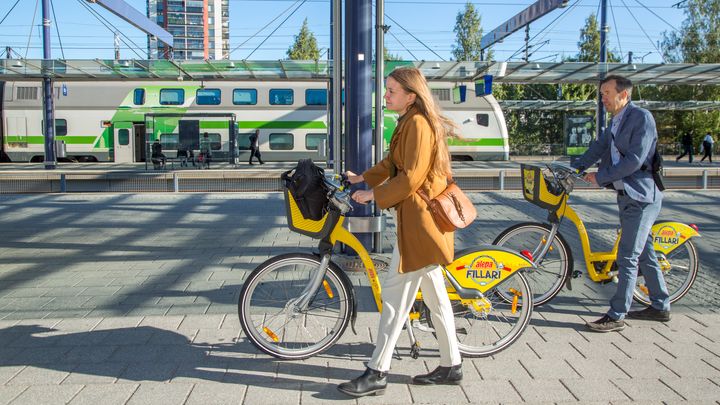 "The station areas of Espoo's five urban centres form tight clusters of housing, services, jobs and educational institutions. They are in turn surrounded by a green housing and leisure zone. This is a sustainable way to grow. Espoo has twice been ranked as the most ecologically, economically, socially and culturally sustainable city in Europe. We have also been invited to act as one of the pioneering cities implementing the United Nation's 2030 Agenda for Sustainable Development, in cooperation with Aalto University and companies. We were the first city in the world to sign the agreement," says Mayor of Espoo Jukka Mäkelä.
"Urbanisation poses a challenge to Espoo, as growth costs money. Espoo's economy is going strong. However, about EUR 200 million are transferred from Espoo-based taxpayers every year to other Finnish municipalities because of tax revenue-based equalisation of central government transfers to local government. This is an unreasonable sum for a city such as Espoo that takes responsibility for ensuring growth and welcoming immigrants," says Mäkelä.
In 2013–2019, Espoo has paid a total of EUR 1.2 billion to other municipalities as central government transfers. "The central government transfer system should take account of the fact that growing cities need services. It is important to ensure that large cities can invest, innovate and create jobs. The health, social services and regional government reform is currently expected to change Espoo's financial position and further impair our ability to finance growth investments," Mäkelä says.
Schools in shape
Espoo has launched a programme called "Schools in shape" to guarantee healthy and functional premises for schools and day care centres. Over the next 12 years, the city and its property companies will build and renovate school and day care centre premises with more than EUR 1.1 billion. Efforts will be made to reduce the total costs of these projects with the School as a Service model, new ways of planning and implementation, and the public-private partnership (PPP) model. Several new construction projects for schools and day care centres are being prepared to be implemented using the PPP model.
Espoo's investment programme for 2019–2030 has a budget of EUR 3.2 billion. In addition to premises, EUR 1.1 billion will be invested in the development of Espoo's infrastructure in the coming 12 years. These investments will include the Jokeri Light Rail, the metro development corridor, and traffic route and public transport projects required for the development of urban centres and the urban structure. The entire Corporate Group of Espoo will invest some EUR 800 million in 2019. When the extension of the West Metro is constructed in 2019–2023, it will invest another EUR 3.4 billion.
Increasing tax revenue
The city's decisions to undertake extensive construction projects have already speeded up private construction in Espoo. This plays a major role in the future availability of jobs and tax revenue development in Espoo.
Economic growth, improved employment and contractual pay increases will increase tax revenue to EUR 1,582 million in 2019, a growth of over 4 per cent compared to 2018 forecasts. The city's net expenditure will grow by 4.7 per cent in 2019 due to contractual pay increases, increasing operating and premises costs and the increasing municipal contributions to public transport. The city aims to stabilise the growth of net expenditure to about 2 per cent per year in the coming years.
The 2019 annual contribution margin is approximately EUR 213 million. At the end of the economic plan period, the annual contribution margin is nearing the goal set in the balancing and productivity programme, EUR 270 million. Although the city's operational economy is developing positively throughout the economic plan period, this is not enough to cover the increasingly large investment programme.
Loans will grow
About 67 per cent of the city's investments can be covered with cash flow financing in 2019 and 88 per cent in the entire economic plan period. The amount of loans will grow by EUR 120 million in 2019 and by EUR 289 million over the whole economic plan period.
Meanwhile, some 35 per cent of the Corporate Group's net investments in 2019 can be covered with cash flow financing due to the high investment level. Due to its large investment programme, the Corporate Group is expected to increase its loan portfolio by more than EUR 423 million in 2019 and by EUR 1.2 billion by 2023. The tax-funded adjusted loan portfolio will grow by EUR 1.1 billion.
Although Espoo's operational economy is developing positively, the balancing and productivity programme's goal of decreasing the size of the Corporate Group's adjusted loan portfolio will not be achieved in this economic plan period.
Espoo provides resident- and customer-oriented services
In spring 2019, the city will draw up a plan concerning service provision goals and the state of the service network by 2030, in line with the City as a Service concept. The plan will take account of the changing needs of the residents and clients and the service development opportunities that emerge as technology develops.
A pedagogical approach to early childhood education will grow stronger thanks to the new Act on Early Childhood Education and Care. Upper secondary schools will collaborate even more closely with higher education institutions. The upper secondary schools of Olari and Pohjois-Tapiola will merge and move into shared premises in Otaniemi. They will also seek to establish a new operational concept based on the School as a Service experiment. The city will cooperate with companies and learners themselves to develop new kinds of learning environments.
The Matinkylä health centre will move to the Iso Omena Service Centre in January. The future Iso Omena health centre will have extended weekday opening hours from 7 to 20. The largest dental clinics will start offering evening appointments. The city is also looking into the possibility of using service vouchers. Even more early-stage support and services at home will be available to families with children. The development of home care services for the elderly will continue. Espoo's services for the disabled will speed up their application handling process and increase sheltered housing.
Tilaa tiedotteet sähköpostiisi
Haluatko tietää asioista ensimmäisten joukossa? Kun tilaat mediatiedotteemme, saat ne sähköpostiisi välittömästi julkaisuhetkellä. Tilauksen voit halutessasi perua milloin tahansa.
Lue lisää julkaisijalta Espoon kaupunki - Esbo stad
Uutishuoneessa voit lukea tiedotteitamme ja muuta julkaisemaamme materiaalia. Löydät sieltä niin yhteyshenkilöidemme tiedot kuin vapaasti julkaistavissa olevia kuvia ja videoita. Uutishuoneessa voit nähdä myös sosiaalisen median sisältöjä. Kaikki STT Infossa julkaistu materiaali on vapaasti median käytettävissä.
Tutustu uutishuoneeseemme