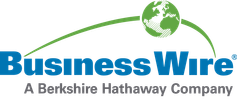 EURid Hosts Green Discussion Panel at The 2017 Internet Governance Forum in Geneva
EURid understands the importance that possessing a neutral carbon footprint has on the planet, which is why it has, and continues to support sustainable projects all over the world.
Since May 2012, EURid has been Eco-Management and Audit Scheme (EMAS) certified, which reflects its continuous pursuit towards being a sustainable organisation. As part of its EMAS certification, EURid has issued and instituted an environmental policy, through which it has achieved the following goals:
In 2015, EURid joined forces with the environmental Spanish non-profit organisation FAPAS. A number of fruit trees were planted in Asturias, Spain, an area populated by the endangered European brown bear. EURid also purchased verified CO2 credits to contribute to the Ecomapuà project with the goal of conserving the rich biodiversity in the Amazon.
In 2016, EURid compensated for its 2015 CO2 emissions and purchased verified CO2 credits to contribute to the Dak Rung Hydropower project in Vietnam.
In 2017, EURid compensated for its 2016 CO2 emissions and purchased verified CO2 credits to support the Uganda Borehole Rehabilitation project.
In 2016 and 2017, EURid made donations to Surfrider, an organisation dedicated to protecting the world's oceans.
At the 2018 IGF meeting in Geneva, EURid wants to encourage more digital companies to think green with its green discussion panel. "Our goal is to generate awareness surrounding how digital companies can be green in their approach and day to day activities", commented Giovanni Seppia, EURid External Relations Manager.
EURid's employees are stimulated to think green as well, with some riding their bikes or taking the train to work. The amount of trash bins has been minimised within the organisation to cut down on waste too, while sorting remains a top priority.
In 2018, EURid will continue to develop and bolster its green commitment with its updated environmental policy, which will coincide its EMAS registration renewal in Q1 2018.
Learn more about EURid, the .eu and .ею registry, at eurid.eu/en/about-us/
View source version on businesswire.com: http://www.businesswire.com/news/home/20171218005390/en/
Contact information
EURid
Christopher Nicastro, +32 (0)2 401 27 50
Communication Support Manager
Tietoja julkaisijasta
Business Wire
http://www.businesswire.com
For more than 50 years, Business Wire has been the global leader in press release distribution and regulatory disclosure.