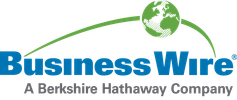 EURid Reveals the Nominees for The 2017 .eu Web Awards
EURid, the .eu and .ею registry, has released the nominees for its .eu Web Awards. The .eu Web Awards is an online competition, launched in 2014, where .eu and .ею websites can be nominated for a chance to win a prestigious award to be presented at a stunning ceremony in Brussels.
"As with every iteration of the .eu Web Awards, we are so pleased and humbled to award our domain name holders' online efforts. We are so grateful to have them in our community and want to show them the support they deserve", commented Giovanni Seppia, EURid's External Relations Manager.
EURid is pleased to unveil this year's final nominees, which represent the vast diversity and creativity that embodies Europe:
The Leaders
An established national business that is currently in operation and possesses multiple years of industry experience.
The Rising Stars
A start-up company that is in a process of development and finding its niche in the marketplace.
The Better World
Websites that encourage green initiatives and diffuse ecological information with regards to environmental protection.
The Laurels
An institution such as a school, a training program, charitable organisations, etc., that promotes ongoing education/pan European projects.
The House of .eu
A website, or blog, that represents companies or private persons in the news, media or entertainment industry such as news portals or advertisement agencies.
The prize for the five .eu Web Award winners consists of a custom trophy and certificate, promotional video, and digital winners' icon.
For highlights from last year's .eu Web Awards Gala, visit https://youtu.be/BklJWwSv4N4
For pictures from the previous three Gala evenings, visit https://events.eurid.eu/event/eu-awards-2016
To see the previous .eu Web Awards winners, visit https://eurid.eu/en/about-us/initiatives/
To learn more about the .eu Web Awards initiative, visit http://webawards.eurid.eu.
About EURid
EURid is the not-for-profit organisation that operates the .eu and .ею top-level domains, following a tender process and appointment by the European Commission. EURid works with over 700 accredited registrars and provides support in the 24 official EU languages. EURid has its headquarters in Brussels (Belgium), and regional offices in Pisa (Italy), Prague (the Czech Republic) and Stockholm (Sweden). More information at: http://www.eurid.eu.
View source version on businesswire.com: http://www.businesswire.com/news/home/20171019005800/en/
Contact information
EURid
Christopher Nicastro, TEL: +32 (0)2 401 27 50
christopher.nicastro@eurid.eu
Tietoja julkaisijasta
Business Wire
http://www.businesswire.com
For more than 50 years, Business Wire has been the global leader in press release distribution and regulatory disclosure.