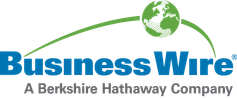 EURid's Fall Issue of the .eu Illustrated Puts the Spotlight on its .eu Web Awards Initiative
EURid's fall issue of the .eu Illustrated focuses on the .eu Web Awards, an initiative created in 2014 to support and reward .eu and .ею domain holders for their online efforts. In addition to shedding light on the 2017 final nominees, the issue takes the reader back to previous iterations of the .eu Web Awards, highlights .eu's performance in Q3, showcases a piece on the most exciting start-up events in Europe, and even gives a history lesson.
"Our .eu Illustrated magazine has always been about increasing the visibility of our talented domain name holders, commented Giovanni Seppia, EURid's External Relations Manager, adding that "this issue is particularly special, as it's all about our .eu Web Awards winners, both past and present".
"We're really excited about this issue of the .eu Illustrated because of its positive impact on the .eu community as a whole and value added service in terms of the pieces represented, especially for start-ups looking to grow and further develop," stated Christopher Nicastro, EURid's Communication Support Manager.
The digital version of the fall issue of the .eu Illustrated is now available for viewing on www.eurid.eu.
About EURid
EURid is the not-for-profit organisation that operates the .eu and .ею top-level domains, following a tender process and appointment by the European Commission. EURid works with over 700 accredited registrars and provides support in the 24 official EU languages. EURid has its headquarters in Brussels (Belgium), and regional offices in Pisa (Italy), Prague (the Czech Republic) and Stockholm (Sweden). More information at: http://www.eurid.eu.
View source version on businesswire.com: http://www.businesswire.com/news/home/20171116005533/en/
Contact information
EURid
Christopher Nicastro, +32 (0)2 401 27 50
Communication Support Manager
christopher.nicastro@eurid.eu
Tietoja julkaisijasta
Business Wire
http://www.businesswire.com
For more than 50 years, Business Wire has been the global leader in press release distribution and regulatory disclosure.