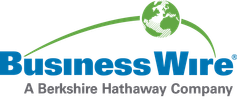 Even more, even faster: print24.com doubles its 3-2-1 delivery portfolio once again
The online print shop UNITEDPRINT SE, which also includes the well-known brand print24.com, has once again doubled its successful 3-2-1 delivery option's portfolio. Many products can now be produced in print runs of 1,000 pieces, without any extra charges, within only three days and dispatched throughout Europe!
Very much in keeping with the motto "3 ... 2 ... 1 done!", print24.com produces and delivers a whole variety of products, including Top sellers such as Flyers, Postcards and Posters. A standard delivery will reach you within three days, an express delivery takes only two, and you will receive a priority delivery within just one day! Last November, the online print shop expanded its program due to an increased demand. Now, the online print shop has doubled the number of products featured in its 3-2-1 program once again. Furthermore, Top sellers' orders of 1,000 Flyers or 1,000 Posters will now be dispatched extremely quickly using the standard delivery service. Unlike many of its competitors, print24.com does not charge its customers any extra fees for its rapid 3 days service!
"Our motto is quite clear: 'More, faster!' Over the past year we have drastically reduced our delivery times and introduced our popular 3-2-1 delivery option throughout Europe. These extremely quick delivery times are now available for significantly more products! Customers would have to pay consequent extra charges in express delivery when doing business with our competitors; however, our standard delivery option provides the same delivery performance without any extra charges!", explains Fabian Frenzel, Director of Innovation/Marketing for print24.com.
print24.com is a UNITEDPRINT SE brand, a global and innovation-oriented e-commerce company for print and media. As one of Europe's leading online print shops, UNITEDPRINT SE employs around 700 people and operates the renowned brands print24, Easyprint, Unitedprint, getprint, printwhat, FIRSTPRINT, DDK PRINT BIG, infowerk, and Unitedprint Shop Services (USS) in 26 locations worldwide (in Germany, 21 other European countries, and in Brazil, China, Canada, and the US). In addition to standard printing products, Unitedprint provides its customers with high-quality products and services ranging from textile products, photo products, large-format, promo products and advertising equipment to catering supplies.
The original source-language text of this announcement is the official, authoritative version. Translations are provided as an accommodation only, and should be cross-referenced with the source-language text, which is the only version of the text intended to have legal effect.
View source version on businesswire.com: http://www.businesswire.com/news/home/20180314005753/en/
Contact information
unitedprint.com SE
Marcel Sohrmann
0049(0)351/27225388
presse@unitedprint.com
Tietoja julkaisijasta
Business Wire
http://www.businesswire.com
For more than 50 years, Business Wire has been the global leader in press release distribution and regulatory disclosure.