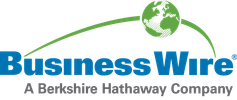 Federal Court of Appeals in Brazil Announces Another Decision in Favor of SPI Group in Long-Running Stolichnaya Trademark Dispute
On Tuesday, July 31, 2018, the Brazilian Federal Court of Appeals rejected a motion for clarification submitted by Russian-state entity FKP Sojuzplodoimport ("FKP"), thus upholding the same Court's prior decision on the appeal in the Stolichnaya trademark case, dated October 31, 2017, that confirmed the SPI Group's ownership of the trademarks. Alleging lack of clarity of such prior decision, FKP attempted, without success, to completely reverse the result of the trial.
In addition, upon SPI Group's request, the Brazilian Court made it clear that FKP's claims have been dismissed with prejudice as a consequence of being time-barred.
This marks another positive result in a long string of victories in Brazil for SPI. The Court of Appeal's decision was unanimous, with the judges ruling 3-0 in favor of SPI.
SPI Group continues to expect positive results in Brazil and in other jurisdictions where FKP has brought similar claims, since FKP's claims in the long-standing dispute have no merit.
SPI and its affiliates own the Stolichnaya trademarks in more than 180 countries.
About SPI Group S.à r.l.
SPI Group is an independent company with a talented multinational team headquartered in Luxembourg, with production facilities in the USA, Latvia, Mexico, Argentina, and Spain. The group is committed to a mission of building a respected portfolio of select premium drinks brands, which it achieves by controlling and perfecting every stage of the process, from the cultivation through the distribution.
View source version on businesswire.com: https://www.businesswire.com/news/home/20180802005935/en/
Contact information
Media:
Stoli Group
Alison Walsh, +1 917-301-2962
awalsh@stoli.com
Tietoja julkaisijasta
Business Wire
http://www.businesswire.com
For more than 50 years, Business Wire has been the global leader in press release distribution and regulatory disclosure.