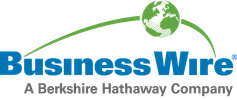 Find the Right Tyres Even More Easily: Moto-tyres.co.uk Now with a Modern Design for Mobile Display and New Features
Moto-tyres.co.uk has undergone a "face lift" to bring it up to date, as well as widening its search functions and expanding its product range. The website's new look offers a better overview and also includes new user-friendly functions which make buying tyres online at Moto-tyres.co.uk even easier. The motorbike shop from Delticom, Europe's largest online tyre dealer, realised that more and more visitors were accessing the website from mobile devices, hence the decision to update the site with "responsive design" to ensure optimal display on smart phones and tablets. Responsively designed websites automatically adjust to the size of the screen, meaning that content remains easily visible even on smaller displays. Searching for the perfect motorbike tyres is now even easier: Customers can either search for tyre dimensions via the central search field or – an entirely new option – enter their motorbike model to be shown a range of front and back tyres. In addition to this, the product portfolio at Moto-tyres.co.uk has once again been significantly expanded. The range also now includes car and truck tyres, complete wheel sets, and even custom tyres for trailers, construction vehicles and agricultural machinery.
This Smart News Release features multimedia. View the full release here: http://www.businesswire.com/news/home/20170904005248/en/
Moto-tyres.co.uk now with a modern design for mobile display and new features (Photo: Business Wire)
"Our philosophy is: We want to make using the shop as easy and convenient for our customers as possible. By changing over to the new responsive design, we have taken another step in this direction", says Oliver Pflaum from Moto-tyres.co.uk. "Through our online shop, bikers can buy the right tyres online quickly and easily – whether offroad, normal, or racing tyres. The improved search function has made it even easier to find the right tyres for each bike. And thanks to the optimal display on tablets and smart phones, it's also easy to look for the perfect tyres while you're right next to your bike in the garage or on the road."
Moto-tyres.co.uk's comprehensive product range includes pretty much every tyre brand, and profiles for practically every bike. Spare parts, accessories such as inner tubes or engine oil are also available. A genuine service-plus for bikers who prefer to have the work done by a professional: you can get them delivered directly to one of the many fitting partners in your neighbourhood. Your tyres or spare parts will then be properly fitted by a professional. Attractive prices, regular discounts, rapid delivery, no delivery costs, a range of secure payment options, and a 30-day returns policy round off the benefits at Moto-tyres.co.uk.
About Moto-tyres.co.uk
Whether you're looking for chopper, sport-touring or scooter tyres: bikers will find everything their heart desires in this renowned online store's range. Accessories such as bike tubes and motor oil complete Delticom's bike range. The two-wheeler tyre specialist's portfolio includes all established premium bike tyre manufacturers such as Metzeler, Pirelli, Continental, Dunlop, Bridgestone and Michelin, as well as renowned quality brands such as Heidenau, Avon, Maxxis and Mitas.
Online store for end users: www.Moto-tyres.co.uk
Further online stores in Europe: www.MotorradreifenDirekt.de (DE), www.MotorradreifenDirekt.at (AT), www.MotorradreifenDirekt.ch (CH), www.Pneus-Moto.fr (FR), www.Motorbandenmarkt.nl (NL), www.moto-Pneumatici.it (IT), www.NeumaticosDeMoto.es (ES) and more.
Online store for dealers: www.Yourtyres.co.uk
About the company: www.delti.com
View source version on businesswire.com: http://www.businesswire.com/news/home/20170904005248/en/
Contact information
insignis Agentur für
Kommunikation GmbH (GPRA)
Henning Jahns
Tel.: +49-511-132214-14
Fax: +49-511-132214-99
delticom@insignis.de
or
Delticom AG
Anne Lena Peters
Tel.: +49-511-93634-8909
Fax: +49-511-93634-8301
anne.lena.peters@delti.com
Tietoja julkaisijasta
Business Wire
http://www.businesswire.com
For more than 50 years, Business Wire has been the global leader in press release distribution and regulatory disclosure.