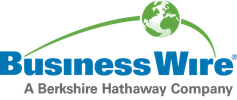 First Patients Implanted with Axonics® Sacral Neuromodulation System in U.S. FDA Pivotal Study
Axonics Modulation Technologies, Inc., developer of the first rechargeable sacral neuromodulation (r-SNM™) system for the treatment of urinary and bowel dysfunction, today announced that the first 11 patients of the ARTISAN-SNM study have been implanted in four centers located in the United States and Western Europe.
ARTISAN-SNM is a single-arm, prospective pivotal study designed to demonstrate the safety and effectiveness of the Axonics r-SNM system as an aid in the treatment of urinary urge incontinence in patients who have failed or could not tolerate more conservative treatments. Axonics expects to implant approximately 120 patients at 15 centers of excellence located in the U.S. and Western Europe.
The ARTISAN-SNM clinical study is being conducted under an Investigational Device Exemption (IDE) granted by the U.S. Food & Drug Administration (FDA), and is designed to gain FDA Premarket Approval in the United States.
"Our clinical study is off to a fast start, led by investigators eager to use our product," said Raymond W. Cohen, Chief Executive Officer of Axonics. "Given the number of centers who wished to participate in the study and worldwide patient demand for SNM therapy, we expect to complete enrollment in record time."
About Axonics Modulation Technologies, Inc.
Axonics, based in Irvine, CA, is a privately-held venture backed company that has developed a novel implantable neuromodulation technology for patients with urinary and bowel dysfunction and can be further directed towards other clinical indications. The Axonics r-SNM system includes a miniaturized rechargeable implantable stimulator qualified to function at least 15 years, a charging system optimized for reduced charge time without overheating, a patient-friendly remote control and an intuitive clinician programmer that facilitates the lead placement procedure and programming.
During 2016, the Axonics r-SNM system gained regulatory approval in Europe and Canada for the treatment of overactive bladder, urinary retention, and fecal incontinence.
For more information, visit the Company's website at www.axonicsmodulation.com.
View source version on businesswire.com: http://www.businesswire.com/news/home/20180103005249/en/
Contact information
Company Contact
Axonics Modulation Technologies, Inc.
Dan Dearen, +1-949-396-6320
Chief Operating & Financial Officer
ddearen@axonicsmodulation.com
or
Investor & Media Contact
W2Opure
Matt Clawson, +1-949-370-8500
mclawson@W2Ogroup.com
Tietoja julkaisijasta
Business Wire
http://www.businesswire.com
For more than 50 years, Business Wire has been the global leader in press release distribution and regulatory disclosure.