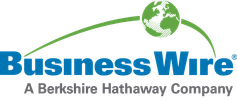 Fleettyres24.co.uk Gets Tooled up: Available in Responsive Web Design from Now On
Fleettyres24.co.uk presents its new look. The Delticom online shop for car fleets has updated its website, and is now optimised for display on mobile devices. "Responsive web design" is the technique used by websites to adapt their layout to the size of the screen on which they are being viewed. This ensures that all content remains clear, even on smaller screens such as those of smart phones or tablets. This makes mobile access to Fleettyres24.co.uk clear and straightforward. For fleet customers, this means simple, convenient shopping – if necessary, from right beside the vehicle.
This Smart News Release features multimedia. View the full release here: http://www.businesswire.com/news/home/20170928005786/en/
Fleettyres24.co.uk is now optimised for display on mobile devices (Photo: Business Wire)
"More and more people are accessing the Internet via mobile devices. Naturally, this is also true of websites in the automotive sector. Fleettyres24.co.uk should be as easy and convenient as possible for our customers to use – now that we have converted the online shop to responsive web design, we are able to meet their needs even better than before", says Andreas Faulstich, Head of B2B at Delticom.
Fleettyres24.co.uk is aimed at commercial customers with any size of fleet, offering efficient solutions tailored to their needs. In the online shop, business customers can access a wide range of tyres for cars, trucks, motorbikes, as well as custom tyres, complete wheel sets, high-quality spare parts, and accessories, and all with particularly high availability. A further service plus point is our large network of fitting partners: If you wish, you can have your order delivered directly to one of our partner workshops in the vicinity, where your tyres or spare parts will be fitted by professionals.
Online at: www.flotten24.de, www.flotten24.ch, www.flotten24.at, www.flotten-24.ch, www.fleettyres24.co.uk, www.fleet24.nl, www.fleet24.fi, www.flotte24.fr, www.flota24.es, www.flotta24.it www.fleet24.no, www.fleet24.dk, www.fleet24.se, www.fleetbusiness24.com
View source version on businesswire.com: http://www.businesswire.com/news/home/20170928005786/en/
Contact information
insignis Agentur für
Kommunikation GmbH (GPRA)
Henning Jahns
Tel.: +49-511-132214-14
Fax: +49-511-132214-99
delticom@insignis.de
or
Delticom AG
Anne Lena Peters
Tel.: +49-511-93634-8909
Fax: +49-511-93634-8301
anne.lena.peters@delti.com
Tietoja julkaisijasta
Business Wire
http://www.businesswire.com
For more than 50 years, Business Wire has been the global leader in press release distribution and regulatory disclosure.