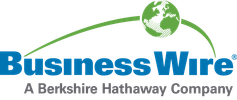 FlexTrade Appoints New Multi-Asset Sales Director, Manuela Bauer
FlexTrade Systems (@FlexTrade), a global leader in multi-asset execution and order management systems, today announced the expansion of its EMEA sales team with the hiring of a new Multi-Asset Sales Director, Manuela Bauer. The expansion of the team comes at the end of a successful year of cross-asset innovation for the business.
Bauer will be responsible for further strengthening FlexTrade's capability in multi-asset class sales. She joins FlexTrade from MTS, London Stock Exchange Group's electronic fixed income trading markets, where she was responsible for buy-side sales in Germany and the Nordics. Prior to joining MTS, she held various positions within London Stock Exchange Group's Capital Markets division in London and Milan.
"We are delighted to welcome Manuela to the sales team at FlexTrade," said Andy Mahoney, Head of Sales for EMEA.
"Her experience in fixed income and extensive network on the buy-side in continental Europe ensures our pipeline will continue to grow throughout 2018."
Bauer's new responsibilities include growing FlexTrade's newly launched Fixed Income EMS across continental Europe and working closely with the buy-side to support FlexTrade's delivery of best in class cross-asset trading solutions.
"After an exceptionally strong 2017 and the launch of our fixed income platform, Manuela is the perfect addition to the cross-asset sales team going into 2018," continued Mahoney.
Request a copy of our latest whitepaper 'MiFID II:2018 Fixed Income – Big Changes on the Horizon.'
About FlexTrade Systems, Inc.
Founded in 1996, FlexTrade Systems, Inc. is the industry pioneer in broker-neutral algorithmic trading platforms for equities, foreign exchange and listed derivatives. With offices in North America, Europe and Asia, FlexTrade has a worldwide client base spanning more than 200 buy-side and sell-side firms, including many of the largest hedge funds, asset managers, commodity trading advisors, investment banks and institutional brokers. For more information, visit FlexTrade Systems at www.flextrade.com.
View source version on businesswire.com: http://www.businesswire.com/news/home/20171219005085/en/
Contact information
Media:
FlexTrade Systems, Inc.
Alexis Horsburgh, +44 (0) 203 893 7933
Marketing
alexis.horsburgh@flextrade.com
Tietoja julkaisijasta
Business Wire
http://www.businesswire.com
For more than 50 years, Business Wire has been the global leader in press release distribution and regulatory disclosure.