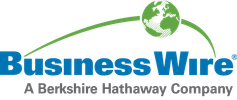 FlexTrade Integrates BestX Trade Analytics into FlexTRADER EMS
FlexTrade Systems (@FlexTrade), a global leader in multi-asset execution and order management systems, today announced the integration of the BestX Trade Analytics solution for FX within its FlexTRADER EMS. With a fully interactive interface, users can use BestX to analyse their FX execution in real-time, delivering transparency to enable better decision making and meeting the needs of MiFID II compliance for FX trading.
"We are excited to partner with BestX to offer their advanced analytics capabilities to our clients," said Marek Lewandowski, FX Sales Director at FlexTrade UK.
How It Works
Every FX trade made within FlexTRADER can be transferred live to BestX where users can analyse their performance in real-time. Using the BestX cloud-based application, clients can self-sufficiently run the full suite of BestX analytics on a single trade or across their entire portfolio. "We are delighted to offer mutual clients connectivity between BestX and FlexTRADER, further automating the user-experience in the pursuit of efficiency and transparency for the client," said Oliver Jerome, Co-Founder of BestX. "With FlexTrade as a partner we are moving closer towards our goal of being the industry standard for FX TCA."
Compliant with MiFID II
Under MiFID II, firms are required to take 'all sufficient steps' to achieve best execution for their clients in a manner which is provable and transparent, whilst considering a variety of execution factors. BestX facilitates a transparent solution for these buy-side requirements through a complete range of automated and customisable reporting for compliance departments, regulators, asset owners and counterparty reviews, as well as ad-hoc reporting issued by portfolio/trader/currency/value.
"With MiFID II legislation now in full effect, clients are focused on ensuring that meeting regulatory requirement doesn't create additional work for the trading desk," continued Lewandowski. "FlexTRADER's latest integration with BestX helps clients to ensure they are working to achieve best execution without disrupting their workflow."
BestX
BestX is an independent technology company delivering cutting-edge analytics to enable clients to define achieve and record Best Execution in Foreign Exchange. For more information, visit www.bestx.co.uk .
About FlexTrade Systems
Founded in 1996, FlexTrade Systems is the industry pioneer in broker-neutral algorithmic trading platforms for equities, foreign exchange and listed derivatives. With offices in North America, Europe and Asia, FlexTrade has a worldwide client base spanning more than 200 buy-side and sell-side firms, including many of the largest hedge funds, asset managers, commodity trading advisors, investment banks and institutional brokers. For more information, visit FlexTrade Systems at  www.flextrade.com.
View source version on businesswire.com: http://www.businesswire.com/news/home/20180129005735/en/
Contact information
FlexTrade Systems
Alexis Horsburgh, +44 (0) 203 893 7933
alexis.horsburgh@flextrade.com
Tietoja julkaisijasta
Business Wire
http://www.businesswire.com
For more than 50 years, Business Wire has been the global leader in press release distribution and regulatory disclosure.