František Kupka's major international exhibition at the Ateneum starting in February
From 22 February to 19 May 2019, the Ateneum Art Museum will present an exhibition of works by František Kupka (1871–1957), the Czech pioneer of abstract art. Kupka's art has been described as "modern poetry of colour". This major international exhibition will feature Kupka's most important works from, for example, Centre Pompidou, The Guggenheim in New York, and the National Gallery in Prague.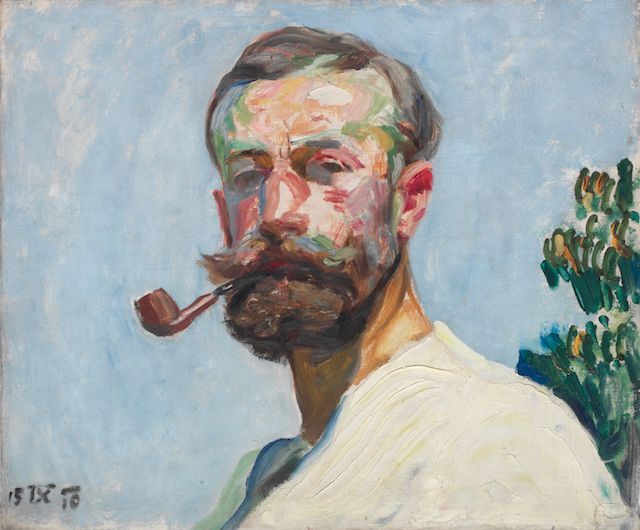 Kupka's art to serve as an introduction to the history of Western art 
This exhibition will cover the artist's entire career, from the 1890s to the 1950s. The retrospective of the painter, who enjoyed a long career in Paris, will enable viewers to explore the history of Western art: the step-by-step transition from traditional portraiture towards abstract expression. Kupka's contemporaries include Wassily Kandinsky, Hilma af Klint, Piet Mondrian and Kazimir Malevich, whowere creating non-representational art at the same time, in different parts of Europe.Of these, Kupka was the first to present abstract works publicly at an exhibition in Paris in 1912.
František Kupka was endlessly curious about the world, science and holistic human development. Like the Swedish artist Hilma af Klint, he communicated with the spirit world. In his youth, the artist also worked as a psychic in order to finance his art studies. Unlike many bohemian artists whose lives were fuelled by pain and intoxicants, Kupka lived until 85, following a healthy lifestyle.
Spatial visions and living organisms recurrent in Kupka's works
In his powerful and almost psychedelic works, František Kupka applied Newton's colour theory, as well as music theory: you can sense rhythm and movement in his paintings. Colourful spatial visions and living organisms recur in Kupka's works across different decades. The artist was now fascinated by machinery and mechanics, now by the pulse of jazz. Fittingly, three of the Ateneum's exhibition galleries will show Kupka's works with jazz and classical music playing in the background.
The multi-faceted work of the artist, whose career spanned seven decades, also features symbolist pieces, illustrations for anarchist magazines, spatial colour compositions, speed-driven futurism and "machine romanticism". Between the 1930s and 1950s, Kupka's paintings became more minimalist, turning into mathematically exact, spatial colour compositions.
No major retrospective exhibition of works by Kupka has previously been seen in Finland. The exhibition will coincide with the release of a publication, in Finnish, Swedish and English. Before coming to the Ateneum, the exhibition will be on display at the Grand Palais in Paris and the National Gallery in Prague. The exhibition is co-produced with La Réunion des Musées Nationaux (RMN)/Grand Palais.

Opening hours: Tue, Fri 10–18 | Wed, Thu 10–20 | Sat, Sun 10–17 | Mon closed
Admission fees in 2018: Normal admission fee €15 | S-Etukortti loyalty card holders €14 | Concessions €13 | Under 18-year-olds free of charge

Admission fees in 2019: Normal admission fee €17 | S-Etukortti loyalty card holders €16 | Concessions €15 | Under 18-year-olds free of charge
Twitter: @AteneumMuseum | Facebook: AteneumArtMuseum | Instagram: ateneummuseum
Video made by Grand Palais about the exhibition
Yhteyshenkilöt
Anna Kari, Communications Officer, tel. +358 40 717 8185, anna.kari at ateneum.fi

Press photos: press.ateneum.fi | username: ateneum | password: mediat

Kuvat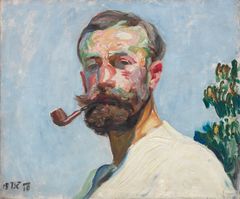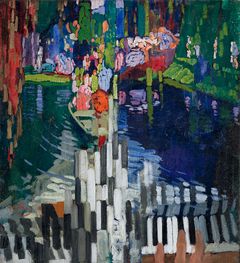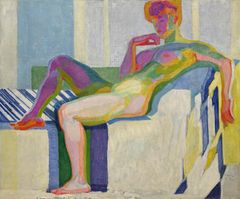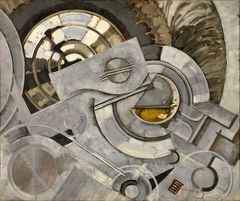 Tietoja julkaisijasta

Ateneumin taidemuseo / Konstmuseet Ateneum / Ateneum Art Museum
Kaivokatu 2
00100 HELSINKI
0294 500 401
http://www.ateneum.fi
Ateneum's main corporate partners are Helsingin Sanomat, HOK-Elanto and KPMG. 
Ateneum Art Museum is Finland's leading art museum, which houses Finnish art from the 19th century to the modern age. Ateneum is part of the Finnish National Gallery, together with the Museum of Contemporary Art Kiasma and Sinebrychoff Art Museum. www.kansallisgalleria.fi/en