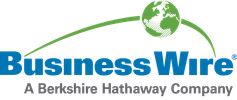 Get Your Holiday off to a Great Start with Mytyres.co.uk
The holidays are getting closer, and anticipation is building. Whether you're sunbathing by the sea or hiking in the mountains, most holiday destinations are a good distance from home. This makes preparing your car for the journey all the more important. Experts from Mytyres.co.uk advise a thorough vehicle check before setting off on holiday.
This Smart News Release features multimedia. View the full release here: http://www.businesswire.com/news/home/20170627005786/en/
Get your holiday off to a great start with Mytyres.co.uk (Photo: Business Wire)
In addition to properly functioning brakes and lights, the tyres are one of the most important parts of your car. They are the only part of the vehicle in contact with the road, and are crucial when it comes to cost and safety. For this reason, you should check tyres for cracks or bumps before leaving. Damaged tyres must be changed immediately. Tread depth and tyre pressure also play an important role. If the tread depth is less than 3 millimetres, this has a considerable impact on the braking distance, and also heightens the risk of aquaplaning. In Europe, changing your tyres is required by law if the tread depth is less than 1.6 mm. The correct air pressure is also crucial when it comes to braking distance and vehicle stability. If your car is fully loaded, it is advisable to increase the tyre pressure slightly. You can find the correct tyre pressures in your vehicle's operating manual, although they are often also displayed on the fuel cap or on the inner edge of the driver's door.
If the vehicle check highlights that you need a new set of tyres, Mytyres.co.uk has the perfect tyres for every car and all requirements, whether you're looking for price-conscious quality tyres or top-performance premium brands. Thanks to Mytyres.co.uk's high availability and rapid delivery service, customers receive their orders in no time. Spare parts such as brakes, car batteries and lights can also be ordered via the online shop. Ensure that the journey to your holiday destination gets off to a safe, relaxed start.
About Mytyres.co.uk
There are over 100 tyre brands and more than 25,000 models of tyres to be found at Mytyres.co.uk - also including the latest best-rated tyres from official comparison tests. The product portfolio not only includes tyres for cars, motorbikes, lorries, commercial vehicles and buses, but also wheel-tyre sets, rims and car replacement parts and accessories. Particularly practical: new tyres can be delivered quickly and free of charge* to any address provided. When purchasing tyres, buyers can also choose from more than 2,000 professional car workshop partners across the UK and have the tyres sent to them directly for professional fitting. Many of our partner workshops offer also additional services, such as tyre storage.
*2 tyres and more
Buy tyres online:
www.Mytyres.co.uk, www.ReifenDirekt.de, www.ReifenDirekt.at, www.ReifenDirekt.ch, www.123pneus.ch, www.Autobandenmarkt.nl, www.123pneus.fr, www.Gommadiretto.it, www.Neumaticos-online.es and in many other Delticom online shops
Tyre tests: www.Tyretest.com
All about tyres from A to Z: www.Tyres.net
Information about the company: www.delti.com
View source version on businesswire.com: http://www.businesswire.com/news/home/20170627005786/en/
Contact information
insignis Agentur für
Kommunikation GmbH (GPRA)
Henning Jahns
Tel.: +49-511-132214-14
Fax: +49-511-132214-99
delticom@insignis.de
or
Delticom AG
Anne Lena Peters
Tel.: +49-511-93634-8909
Fax: +49-511-93634-8301
anne.lena.peters@delti.com
Tietoja julkaisijasta
Business Wire
http://www.businesswire.com
For more than 50 years, Business Wire has been the global leader in press release distribution and regulatory disclosure.