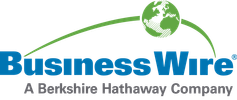 GHCL, a Global Home Textiles Player, Creates "CIRKULARITY", a Brand Platform, Inspired By "REKOOP" Sustainable, Traceable, Recycled Polyester Bedding
Global manufacturer of home textiles GHCL, Limited (listed on NSE and BSE) launched CIRKULARITY™, a new brand of eight lines of bedding supporting the circular economy in September, at the New York home fashions market week. These lines center on "reduce, reuse and recycle". REKOOP ® , the inspiration behind CIRKULARITY, is a brand of bedding products made from recycled plastic (rPET) and is the first bedding product to use the Applied DNA Sciences ("Applied DNA," "the Company," NASDAQ: APDN) CertainT® platform. REKOOP bedding products will be available for sale in the US beginning first quarter 2019.
REKOOP uses Applied DNA's CertainT platform to trace and authenticate the post-consumer recycled polyester plastic in its bed sheets, pillowcases, and shams throughout the entire supply chain. This technology provides forensic proof that goes beyond a paper document. It guarantees brand authenticity, a growing concern for manufacturers as counterfeiting continues to escalate – rising from USD $1.2 trillion in 2017 to an anticipated USD $1.82 trillion by 2020.
"We are proud to introduce REKOOP, the first fully source-verified recycled PET bedding product line," said Manu Kapur, president and CEO of GHCL Home Textiles. "Applied DNA's CertainT platform provides customers and brands with the highest level of trust in terms of the authenticity of their products."
REKOOP uses polyester made from recycling post- consumer PET bottles. With 36 plastic bottles used for each sheet or the equivalent of one ton of plastic (36,000 bottles) in 1000 sheets, helps reduce these PET bottles landing into the landfills, crude oil consumption and carbon emissions.
"REKOOP bedding highlights the interest brands have in providing consumers a verifiable guarantee," said Dr. James A. Hayward, president and CEO of Applied DNA. "CertainT does what no other system can do; we can provide a unique, customized tag for every single fiber and verify them through a defined and secure supply chain through systematic sampling, testing and tracking. Momentum with retailers and manufacturers across a variety of textiles is growing and we are pleased to see the CertainT platform and trademark now making its way onto retail shelves next year," he added.
Reliance Industries Ltd. (RIL), India's largest private company, provides its ecofriendly Recon® Green Gold, a high-quality fiber designed for REKOOP. As part of the integrated supply chain for REKOOP, Reliance is also partnering with Applied DNA Sciences in the use of the molecular-based solution for recycled PET to produce certified fiber for home textiles, apparel, footwear and other applications.
"Reliance is pleased to engage in a collaboration with two premier and forward-focused entities. Textile manufacturing must change from linear to circular paradigms to ensure transparency, authenticity and sustainability. We will work closely with Applied DNA Sciences and GHCL to forge new paths to bring required changes to drive circular concept in the industry," said Hemant Sharma, Head - Polyester Sector, Reliance Industries Ltd.
Operating its home textiles facility in Vapi, Gujarat, India, GHCL incorporated the CertainT verified rPET fiber into its production process, from spinning to weaving to finished processed fabric. One of the leading manufacturers in home textiles in India, the plant boasts an annual production capacity of 36 million meters of finished fabric per annum.
For more information, please visit www.rekoop.pet.
About GHCL
GHCL is a well-diversified group with footprints in Chemicals, Textiles and Consumer Products segment. GHCL's Textiles division is a vertically integrated manufacturing facility with spinning, wider-width weaving, continuous fabric processing, and cut & sew facilities for manufacturing premium quality bed linen. GHCL is one of India's leading manufacturers of Home Textiles, with in-house spinning unit having capability to manufacture multiple varieties of 100% cotton and blended yarns at various facilities.
GHCL is known as perennial innovators in bed linen category with some of recent innovations in the category of 'sheets' which include the PERFECT FIT, EASYSHEET, microTWILL, CELLIANT, EXL Wrinkle Free Sheets, VERSATILE–Reversible Sheets, Soft Wash Percale and Sustainable Fibre dyed sheets.
GHCL's Home Textiles products are predominantly exported worldwide to countries like United Kingdom, United States of America, Australia, Canada, Germany and other European Union countries as well.
About Reliance Industries
RIL is India's largest private sector company, with a consolidated turnover of INR 430,731 crore ($ 66.1 billion), cash profit of INR 56,034 crore ($ 8.6 billion), and net profit of INR 36,075 crore ($ 5.5 billion) for the year ended March 31, 2018.
RIL is the first private sector company from India to feature in Fortune's Global 500 list of 'World's Largest Corporations' - currently ranking 148th in terms of revenues and 99th in terms of profits, the most profitable Indian company on the list. The company stands 83rd in the 'Forbes Global 2000' rankings for 2018 – the top-most among Indian companies. It ranks amongst LinkedIn's 'Top Companies Where India Wants to Work Now' (2018). RIL's activities span hydrocarbon exploration and production, petroleum refining and marketing, petrochemicals, retail and 4G digital services.
About Applied DNA Sciences
Applied DNA is a provider of molecular technologies that enable supply chain security, anti-counterfeiting and anti-theft technology, product genotyping and DNA mass production for diagnostics and therapeutics.
Applied DNA makes life real and safe by providing innovative, molecular-based technology solutions and services that can help protect products, brands, entire supply chains, and intellectual property of companies, governments and consumers from theft, counterfeiting, fraud and diversion.
Visit adnas.com for more information. Follow us on Twitter and LinkedIn. Join our mailing list.
The Company's common stock is listed on NASDAQ under the symbol APDN, and its warrants are listed under the symbol APDNW.
Forward-Looking Statements
The statements made by Applied DNA in this press release may be "forward-looking" in nature within the meaning of the Private Securities Litigation Act of 1995. Forward-looking statements describe Applied DNA's future plans, projections, strategies and expectations, and are based on assumptions and involve a number of risks and uncertainties, many of which are beyond the control of Applied DNA. Actual results could differ materially from those projected due to our history of losses, limited financial resources, limited market acceptance, the uncertainties inherent in research and development, future clinical data and analysis, including whether any of Applied DNA's product candidates will advance further in the preclinical research or clinical trial process, including receiving clearance from the U.S. Food and Drug Administration or equivalent foreign regulatory agencies to conduct clinical trials and whether and when, if at all, they will receive final approval from the U.S. FDA or equivalent foreign regulatory agencies, and various other factors detailed from time to time in Applied DNA's SEC reports and filings, including our Annual Report on Form 10-K filed on December 28, 2017 and our subsequent quarterly reports on Form 10-Q filed on February 8, 2018, May 3, 2018 and August 13, 2018, which are available at www.sec.gov. APDN undertakes no obligation to update publicly any forward-looking statements to reflect new information, events or circumstances after the date hereof to reflect the occurrence of unanticipated events, unless otherwise required by law..
View source version on businesswire.com: https://www.businesswire.com/news/home/20181029005209/en/
Contact information
LHA Investor Relations
Sanjay M. Hurry, 212-838-3777
shurry@lhai.com
or
Media
Angie Mathews, 781-639-4924
angie@cgprpublicrelations.com
or
Program:
MeiLin Wan, 631-240-8849,
meilin.wan@adnas.com
or
Deepika Abrol, 0120 3358180
deepikaabrol@ghcl.co.in
Web:  www.adnas.com
Twitter: @APDN
Tietoja julkaisijasta
Business Wire
http://www.businesswire.com
For more than 50 years, Business Wire has been the global leader in press release distribution and regulatory disclosure.