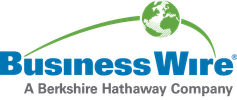 GHX Exhibiting at MEDICA 2018 – World Forum for Healthcare
Global Healthcare Exchange (GHX), a leader in cloud-based healthcare supply chain management solutions, will be exhibiting at the leading international trade fair for the medical sector, MEDICA 2018, in Düsseldorf, Germany between the 12th and 15th November, 2018.
GHX provides a full range of intelligent eCommerce and supply chain solutions specifically designed for the complex world of healthcare. The organisation's technology connects thousands of healthcare suppliers, manufacturers and distributors with hospitals and GPOs – as well as to Governments for reporting processes. GHX technology enables the right devices, equipment, services and medicines to flow efficiently through the European healthcare supply chain.
MEDICA attendees are invited to visit GHX in Hall 16, Stand F20-2, to discover how the organisation's deep commitment to the healthcare industry, unrivalled understanding of the sector and proactive approach to collaboration to develop best practice, ensures its technology solutions remain at the cutting edge of healthcare supply chain solutions.
GHX experts will be on hand throughout the event to demonstrate its healthcare supply chain management platform – the largest, integrated and scalable eCommerce platform available for healthcare – and the series of intelligent tools that allow even some of the most complex healthcare transactions to be processed electronically.
For more information about GHX visit: www.ghx.com/europe
To book an appointment with GHX at Medica visit: www.ghx.com/europe/en/campaigns/medica
-ENDS-
Notes to Editors
ABOUT GHX
GHX has been bringing healthcare providers, manufacturers and distributors together for 20 years, using its world-class cloud-based supply chain technology to enable better patient care and maximise industry savings. GHX enables 7,500 healthcare providers and over 750 suppliers in Europe and North America to focus on automating procurement, removing costly and manually intensive processes and give greater visibility and control to what is being bought. Connecting to GHX enables access to a network of over 80% of the medical devices market and a critical mass of pharma and consumable suppliers through one single access point. For more information, visit www.ghx.com/europe/en
View source version on businesswire.com: https://www.businesswire.com/news/home/20181015005350/en/
Contact information
GHX UK:
Sarah Brereton
Limewash
sarah@limewash.co.uk
+44 (0) 1223 813 560
Tietoja julkaisijasta
Business Wire
http://www.businesswire.com
For more than 50 years, Business Wire has been the global leader in press release distribution and regulatory disclosure.