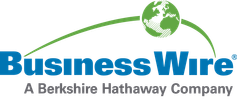 GSMA Statement on Status of Mobile World Congress 2018
The GSMA today offered the following comment on the status of Mobile World Congress 2018:
The GSMA has an agreement in place with the Barcelona City Partners making Barcelona the Mobile World Capital and host city of the GSMA Mobile World Congress through 2023.
The 2018 edition of Mobile World Congress will take place in Barcelona from 26 February to 1 March 2018.
The GSMA continues to monitor developments in Spain and Catalonia and assess any potential impact for the Mobile World Capital and Mobile World Congress.
-ENDS-
About the GSMA
The GSMA represents the interests of mobile operators worldwide, uniting nearly 800 operators with more than 300 companies in the broader mobile ecosystem, including handset and device makers, software companies, equipment providers and internet companies, as well as organisations in adjacent industry sectors. The GSMA also produces industry-leading events such as Mobile World Congress, Mobile World Congress Shanghai, Mobile World Congress Americas and the Mobile 360 Series of conferences.
For more information, please visit the GSMA corporate website at www.gsma.com. Follow the GSMA on Twitter: @GSMA.
View source version on businesswire.com: http://www.businesswire.com/news/home/20171013005373/en/
Contact information
For the GSMA
GSMA Press Office
pressoffice@gsma.com
Tietoja julkaisijasta
Business Wire
http://www.businesswire.com
For more than 50 years, Business Wire has been the global leader in press release distribution and regulatory disclosure.