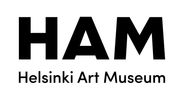 HAM's new art museum director selected
The Board of the HAM Helsinki Art Museum Foundation has selected Arja Miller, MA, as the new director of the art museum. Arja Miller moves to the new role from her current position as the chief curator at EMMA Espoo Museum of Modern Art. She will start at HAM on 20 March 2023.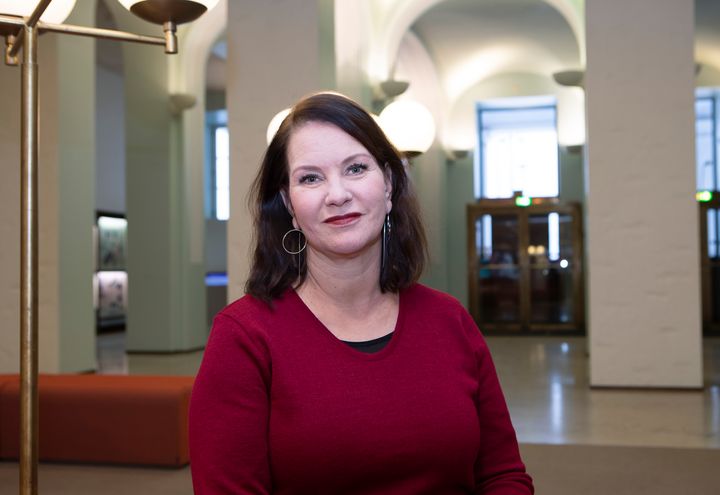 'The position of director of the HAM Helsinki Art Museum attracted tremendous interest. Arja Miller was selected from a group of highly qualified candidates based on her long and diverse work experience. During her career, she has worked for several museums in various managerial capacities, developing a profound expertise in curation and operations in the museum industry. In these positions, Arja has demonstrated her ability to serve as a leader and develop the organisation. In addition, she has an excellent network of museum operators both in Finland and internationally,' says Kai Huotari, Chair of the Board of the HAM Helsinki Art Museum Foundation.
'HAM is Helsinki's own art museum where fascinating exhibitions, valuable collections and dynamic public art intertwine. I am inspired about the opportunity to develop HAM into an even stronger, more courageous and more responsible museum together with its skilled personnel. With the magnificent Helsinki Biennial, impressive exhibitions and progressive public art, HAM has every opportunity to become an international forerunner in its field. Artists have an invaluable ability to reflect the present, interpret the past and anticipate the future through artistic processes. My vision for HAM is that it is a creative community in which artists' insightfulness and diverse audiences come together,' says Arja Miller, the new director of the art museum.
HAM Helsinki Art Museum's operations and personnel transferred to the HAM Helsinki Art Museum Foundation on 1 January 2023. With the conversion, HAM became a city subsidiary financed by institutional grants for culture. 'The new foundation further expands the museum's operational possibilities. I am extremely excited to start as HAM's director at this point in time,' says Miller.
The new director of the HAM Helsinki Art Museum was selected for a fixed five-year term, which can be extended for a second term. The previous director, Maija Tanninen-Mattila, retired on 1 December 2022.


HAM Helsinki Art Museum looks after an art collection that belongs to the people of Helsinki, which includes over 10,000 individual works of art. HAM maintains and accrues this art collection and manages public art both indoors and outdoors in the city. In its domestic and international exhibitions held at Tennis Palace, HAM showcases modern and contemporary art. HAM also produces the contemporary art event Helsinki Biennial.
Contacts
For additional information, please contact:

Kai Huotari
Chair of the HAM Helsinki Art Museum Foundation's Board
Tel. + 358 50 384 1557
kai.huotari@kaapelitehdas.fi

Anna Vihanta
HAM Communications and Marketing
Tel. + 358 40 509 3408
anna.vihanta@hamhelsinki.fi

Images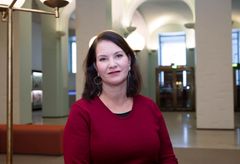 About HAM Helsingin taidemuseo